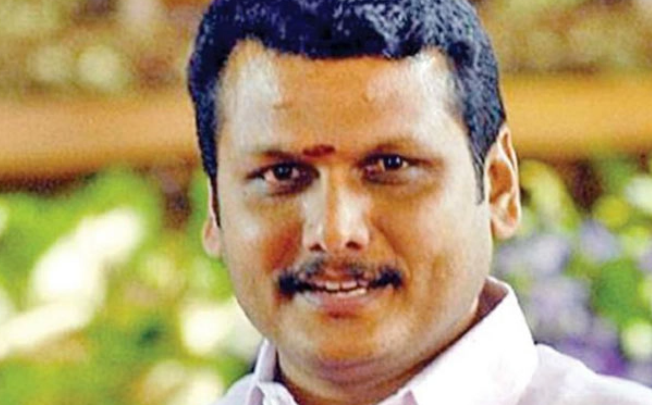 ED arrests TN minister Senthil Balaji; CM Stalin visits him in hospital
The Enforcement Directorate (ED) on Wednesday (June 14) arrested Tamil Nadu Electricity Minister V Senthil Balaji under the Prevention of Money Laundering Act (PMLA), after interrogating him following raids at his residence.
The minister in the wee hours of Wednesday was admitted to the Government Super Speciality Hospital at the Omandurar Government Estate in Chennai after he complained of uneasiness.
Later on Wednesday morning, Tamil Nadu Chief Minister MK Stalin arrived at the hospital to meet Balaji.
In a video widely circulated on social media, Balaji is seen breaking down as ED officials take him into custody and drive him to the Omandurar hospital for medical examination in the intervening night of June 13 and June 14.
#WATCH | Tamil Nadu Electricity Minister V Senthil Balaji breaks down as ED officials took him into custody in connection with a money laundering case and brought him to Omandurar Government in Chennai for medical examination pic.twitter.com/aATSM9DQpu

— ANI (@ANI) June 13, 2023
He is likely to be produced before a special court later where the agency will seek his custody.
The agency had launched multi-city searches in the state on Tuesday (June 13) at the premises linked to the DMK's Karur strongman as part of the probe into money laundering. The action came months after the Supreme Court allowed a police and ED probe into an alleged cash for jobs scam against him.
State Minister P K Sekar Babu claimed there were symptoms that Balaji has been tortured. TV visuals showed Balaji being uneasy while being brought to the Government Medical College, Omandurar Government Estate in the city.
Also read: ED raids Tamil Nadu minister Senthil Balaji in money laundering probe
"He is in the ICU. He was in an unconscious state and did not respond when he called him by his name. He is under observation… there is a swelling near his ear, doctors say there is variation in his ECG (electrocardiogram)… these are symptoms of torture," Babu told reporters.
Law minister S Reghupathy, who visited the hospital, questioned the need for the ED raids at Balaji's house running non-stop for hours.
TN minister Udhayanidhi Stalin was among the cabinet ministers who visited the hospital.
"Senthil Balaji is undergoing treatment. We will deal with it legally. We are not afraid of the threatening politics of the BJP-led central government," Udhayanidhi told reporters.
Meanwhile, central paramilitary personnel were posted at the hospital in view of the large crowd gathered outside.
Vengeful act, says DMK
While the DMK has condemned Balaji's arrest, the BJP has called his hospitalisation sheer "drama".
On Wednesday morning, Tamil Nadu ministers Ponmudi and Anbil Mahesh Poyyamozhi visited the government hospital where Balaji has been admitted.
"This is a revengeful act. The Union government is doing many wrong things against states where there is a non-BJP government like in West Bengal, Delhi and here," Ponmudi said.
Reacting to Balaji's hospitalisation, Tamil Nadu BJP vice president Narayanan Thirupathy has sought the immediate dismissal of Balaji from the MK Stalin cabinet.
"It is a complete drama by DMK…ED called Senthil Balaji for interrogation, he is a minister, and it's his duty to cooperate with the investigation…I demand CM MK Stalin to dismiss Senthil Balaji from his ministry immediately and ask him to cooperate with the probe," he said.
The ED on Tuesday (June 13) launched searches at locations linked to Balaji at Chennai, Karur and Erode on Tuesday as part of probe into money laundering. Balaji was earlier with the AIADMK and had been Transport Minister in the late Jayalalithaa-led Cabinet.