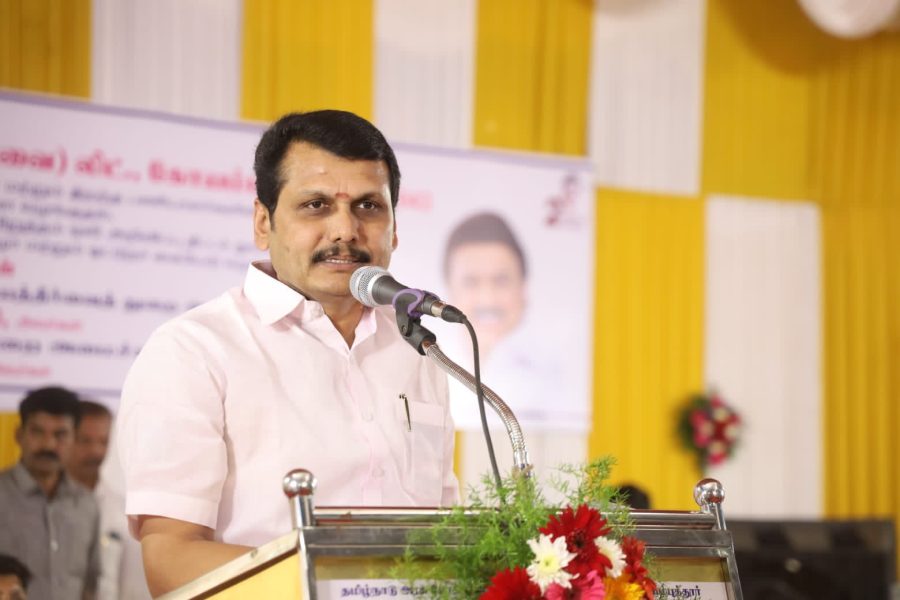 Court dumps Balaji's plea to reject remand, Balaji alleges torture by ED
A Chennai court has rejected arrested Tamil Nadu minister V Senthil Balaji's plea for a rejection of his remand, saying he has already been sent to judicial custody.
The court dismissed the petition as infructuous.
Electricity and Prohibition and Excise minister Balaji, was arrested by the Enforcement Directorate (ED), on Wednesday (June 14) under the Prevention of Money Laundering Act (PMLA).
Also Read: TN withdraws general consent given to CBI; 'Stalin scared he's next,' taunts Annamalai
He has been accused of taking cash to provide jobs when he was the transport minister in the earlier AIADMK cabinet led by the late J Jayalalithaa.
Meanwhile, Tamil Nadu State Human Rights Commission (TNSHRC) member V Kannadasan said after meeting Balaji in a hospital that the latter had told him he was "treated badly" by ED officials.
"He said he was dragged and suffered an injury in his head," Kannadasan said. However, only the doctors can confirm about the injuries said to have been suffered by Balaji, he said.
AIADMK critical
The opposition AIADMK took exception to Kannadasan's visit to the government hospital to meet Balaji, claiming he had spoken in favour of the ruling DMK in the past in TV debates.
Also Read: All is well with AIADMK, indicates Annamalai after tiff over remark
AIADMK leader and former MLA IS Inbadurai claimed the report that Kannadasan would file on the matter will be "fake".
(With agency inputs)