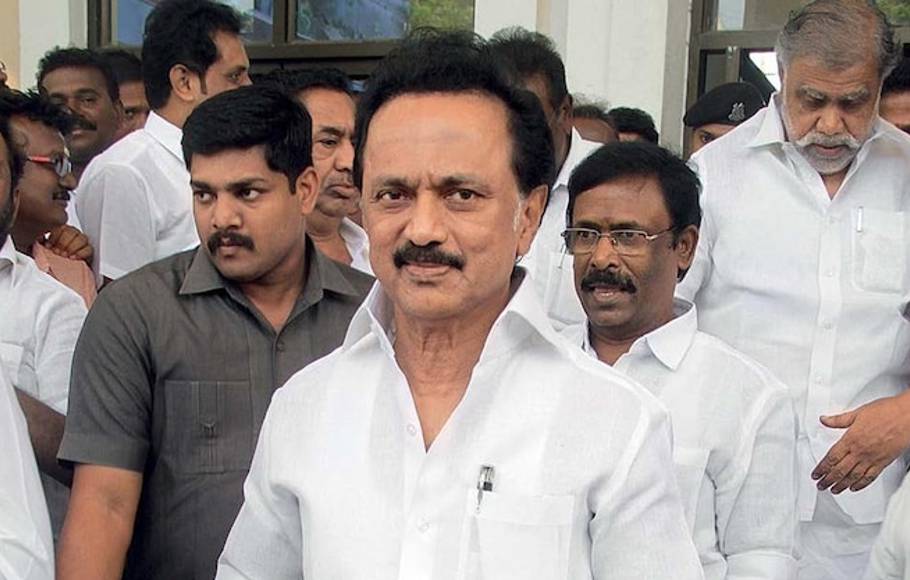 TN withdraws general consent given to CBI; 'Stalin scared he's next,' taunts Annamalai
The Tamil Nadu government on Wednesday (June 14) withdrew the general consent to the Central Bureau of Investigation (CBI) to carry out probe in the state, joining a list of non-BJP ruled states who have done so earlier.
The move comes on a day when state Electricity and Prohibition and Excise Minister V Senthil Balaji was arrested by the Enforcement Directorate, a central probe agency, in a money laundering case.
Also read: Why ED's arrest of TN minister Senthil Balaji is a blow to federalism
A Home Department release said that according to a specific provision of the Delhi Special Police Establishment Act, 1946 (Central Act XXV of 1946) the CBI has to secure prior permission from the state government concerned before going there to conduct a probe.
"The Tamil Nadu government has today issued orders withdrawing the general consent given to certain types of cases in 1989 and 1992 under the aforesaid rule. Accordingly, the CBI has to henceforth get the Tamil Nadu government's prior approval for conducting investigation in the state," it said.
The release pointed out that West Bengal, Rajasthan, Kerala, Mizoram, Punjab and Telangana have already issued a similar order.
Annamalai's dig at Stalin
Reacting to the development, state BJP chief K Annamalai, said that the move by the MK Stalin government reflects the chief minister's fears that he could be the next one in line for a CBI inquiry.
Also read: Tamil Nadu minister Balaji's arrest mirrors Karunanidhi's 2001 ordeal
In a tweet he referred to the BJP's allegation about the chief minister receiving ₹200 crore kickback for a metro contract during the previous DMK regime, and asserting that Stalin is now afraid that he may be the next person whose door the CBI would knock.
"In April, @BJP4TamilNadu levelled a charge that TN CM Thiru MK Stalin had received a kickback of 200 Crore Rupees for favouring a metro contract during the previous DMK regime," Annamalai said.
Also read: Who is Tamil Nadu minister V Senthil Balaji, whom the ED has arrested?
"It seems like TN CM is afraid that CBI will knock at his door soon and has today taken an extraordinary measure in curtailing entry of CBI in TN without the permission of the state government," Annamalai he added.