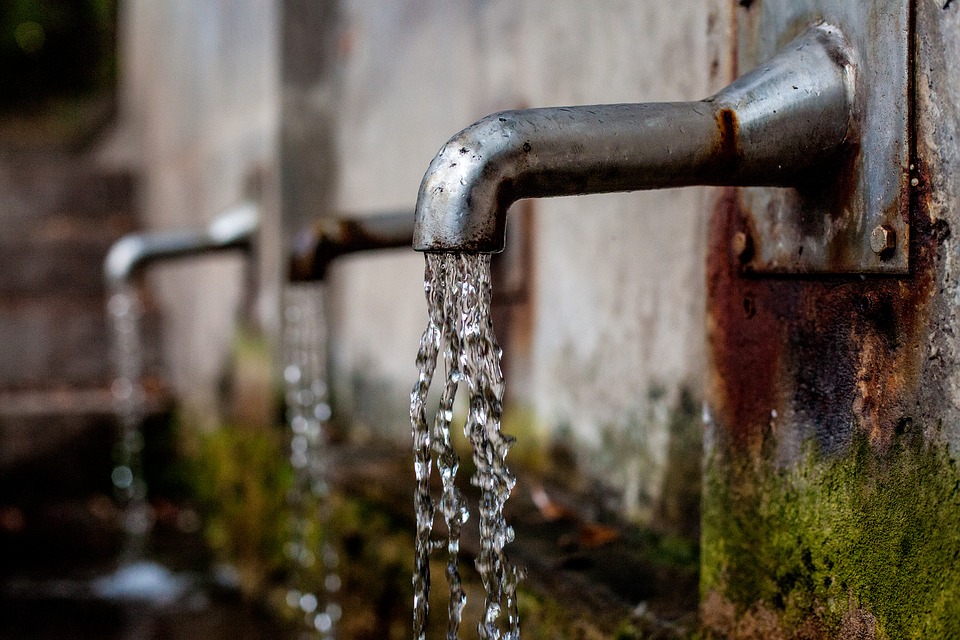 Chennai's elite LS constituency replete with issues, mostly water
The water crisis has hit the city even before the onset of summer. Since February this year, residents of Chennai South Lok Sabha constituency, which comprises six assembly constituencies of Mylapore, T Nagar, Saidapet, Virugambakkam, Velachery and Shozhinganallur, have been reeling under an acute water-crisis. The scarcity can be felt in parts of Mylapore, where fights for water near hand pumps are common place. In the ever-expanding Virugambakkam constituency's KK Nagar which has seen a spurt in real estate, Vasantha, a homemaker, says that she is scared of what awaits her, once the massive housing complex of 1500 flats behind her house, gets occupied. "We have installed borewells and are meeting our water needs through it, and we also buy can water thrice a week. Now, there are many structures like these towers of residential apartments. We will have a tough fight with them once they are all occupied."
Vasantha and her neighbours on the street claim that the Kannigapuram area is one of the oldest in KK Nagar named after the late DMK supremo M Karunanidhi. "We have seen a lot of change in the last 40 years. But with change, there have been more needs," she says and points to the absence of the drainage system.
In the densely populated Theyagaraya Nagar (T Nagar), which is a commercial and residential hub, the Smart City plan should have been seen as a blessing. However, it has riled a number of residents, who feel that the basic needs have been compromised for promoting shopping establishments which have violated building rules and encroached spaces. V S Jayaraman, a resident of T Nagar for several decades, says. "Smart cities are supposed to have unlimited water supply. But here we are struggling to meet our daily needs by buying tankers for a few months now. Look at the condition of the roads and the service lanes in the commercial area of T Nagar," he rues. The constituency that is home to one of the largest retail hubs in the country, in terms of revenue, has been choking under the very same growth, say residents. "Every street abutting the hub is turning commercial. where are the residents supposed to go?" asks Jayaraman. He wonders if T Nagar should only bask in the glory of being a textile hub, at the cost of the welfare of its residents.
Velachery constituency, which also includes the thickly residential neighbourhoods of Adyar, Besant Nagar and Thiruvanmyur, has been battling an array of issues owing to growing population, ranging from water to traffic and spiralling pollution. Says Ramakrishnan C, a resident of Adyar, "The problem is that there is no clear road map for coping with development," and points to how the constituency has expanded even without the basic infrastructure of good roads.
How will these impact the Lok Sabha polls?
Karthik Bhatt, a chartered accountant and resident of Mylapore, says that civic issues, for him, are not a big factor when it comes to the general elections. "It is only about who I want at the Centre and their representatives here," he says. But for the lower income groups, local issues play out in the polls, as illustrated by Sumathi, a resident of Ekambaram Street. "I only want to know if the person who gets my vote will solve my day- to-day issues. Will they do anything about my water requirements so that I don't have to spend hours near hand pumps waiting for water," she asks. She adds that the problems have left her confused about her choices this time. "I have been an Amma supporter, but this time, I do not know which party (AIADMK or DMK) is good for me, given that these issues have not changed in years," she says.
In T Nagar, a section of angry residents are set  to opt for NOTA, courtesy the local issues that have been left unattended. "Where else can we show our protest, if not at the upcoming polls? We want them to know that we are fed up of fake promises," says Narayanaswamy, another resident.
In a water starved city, residents like Ramakrishnan believe that the local issue is of significance even in the LS polls. "I have questions like what happened to the lakes in and around our city. And why haven't they been restored or recharged by any of them who have been in power here. None of them has a manifesto to show what can be done to alleviate the issue that we are always facing here in summer," he regrets.