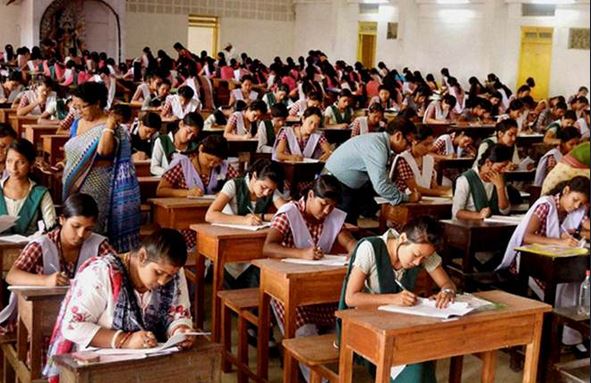 The Supreme Court's recent observation that 'reservation is not a fundamental right' while hearing a string of petitions demanding 50 per cent quota for OBC candidates in medical seats surrendered by states to AIQ (All India Quota), has triggered a fresh debate over the need for the Centre to cede the seats to states and the role of courts in such matters.
Tamil Nadu's complaint
All political parties of the state in writ petitions had recently urged the apex court to provide 50 per cent reservation to OBC students (as against an existing 27 per cent) in the all-India National Eligibility and Entrance Test (NEET) seats surrendered by the state to the Centre.
The petitioners had accused the Centre of neither implementing 50 per cent quota for OBC in Tamil Nadu nor providing the promised 27 per seats to them in other states under the AIQ.
The Supreme Court while refusing to consider reservation a fundamental right, had asked the parties to withdraw their petitions and approach the Madras High Court instead.
After the parties moved the Madras High Court, the Centre in its counter affidavit stated that it will "propose to apply state-specific reservation for OBC on all available AIQ UG and PG seats with a condition that overall reservation will not exceed 50 per cent of total available seats and the existing reservation of the UR, SC and ST will not be disturbed by the proportionately increasing the number of seats."
It is to be noted while OBC students get 27 per cent reservation in all-India level, it is 50 per cent in Tamil Nadu [BC – 26.5 per cent, MBC – 20 per cent and BC (Muslims) – 3.5 per cent].
Related news: Pending board exams, JEE, NEET may not be held next month
Under the reservation structure, 85 per cent of seats from the state are given to domiciles, while the remaining 15 per cent seats from state and central institutions are surrendered to AIQ and are open to all students from across the country.
Reservation activists demand the same 50 per cent reservation to be implemented in AIQ.
State losing seats?
According to data by All India Federation of Other Backward Classes Employees Welfare Association (AIFOBCWA), since introduction of NEET in 2017, the 27 per cent of OBC reservation has not been followed in AIQ even though 3,000 seats from the state go to the central pool every year.
The data was part of a complaint made by AIFOBCWA, with the National Commission for Backward Classes.
While Tamil Nadu has given a total of 8,121 seats combining medical (UG and PG) and dental (UG and PG) to AIQ between 2013 and 2020, none of the seats have been given to OBC students.
Activists say while the 27 per cent reservation mandated by the Mandal Commission is not followed, the Centre follows 10 per cent reservation for Economically Weaker Sections (EWS) in AIQ.
The government, on the other hand, says that the Mandal Commission mandate applies only to the central institutions and not to the seats surrendered by the states.
Tamil Nadu leaders have alleged that if seats given to AIQ had remained in state quota, the OBC students would have got their due. For instance, in 2020, Tamil Nadu has a total of 1,758 PG seats of which 879 seats have been allotted to AIQ. If those seats had been under state quota, the OBCs could have got 440 seats.
Court observations jeopardise cause, say activists
At this juncture, certain statements by courts defeat the cause, say reservation activists.
"While hearing the Indra Sahni case in 1992, a bench comprising nine judges made observations like reservation should not exceed 50 per cent, the creamy layer in OBC must be removed, the reservation will not be implemented in science and super speciality courses and reservations will be implemented only in direct appointment and will not be followed in promotions. But many think these are all judgements. The same happened a couple of weeks before. The Supreme Court has only observed that reservation is not a fundamental right. But due to media, it was perceived as a judgement," said G Karunanidhy, general secretary, AIFOBCWA during a virtual meeting organised by Dravida Iyakka Tamilar Peravai on June 17.
Karunanidhy believes AIQ is redundant now, especially when every state has their own share of medical colleges.
Related news: Centre proposes to apply OBC reservation in all-India medical seats
He says that in all the replies and affidavits filed with courts, the Director-General of Health Services (DGHS) of the Ministry of Health and Family Welfare intentionally omitted the regulations framed under the Medical Council of India Act, 1956 which say reservation of seats in medical colleges and institutions for respective categories shall be as per applicable laws prevailing in states and Union territories.
"Both these regulations (Postgraduate Medical Education Regulation, 2000 and Regulation for Graduate Medical Education, 1997) were amended and a gazette notification was published on December 21, 2010 that stipulates, 'The reservation of seats in Medical Colleges/institutions for respective categories shall be as per applicable laws prevailing in States/Union Territories,'" he added.
So, the solution lies not with the judiciary, but with the political masters of Delhi who are silent spectators, Karunanidhy wrote on his Facebook page.
"While there are cases pending in courts against EWS (economically weaker sections), the government has not stopped giving reservations to them. But it points out the cases like Saloni Kumari & Anr vs DGHS & Ors., filed in 2015, to withhold reservations for OBCs," said Viduthalai Rajendran, general secretary, Dravidar Viduthalai Kazhagam during a readers' circle meet conducted on June 20 through social media.
Even in the case of Chenpakam Duraisamy which led to the first amendment in the Constitution, the court came to know that Duraisamy is not even an applicant to any medical college.
"But the court went on to give judgement. From then onwards, courts every time have favoured the dominant caste," said Rajendran.