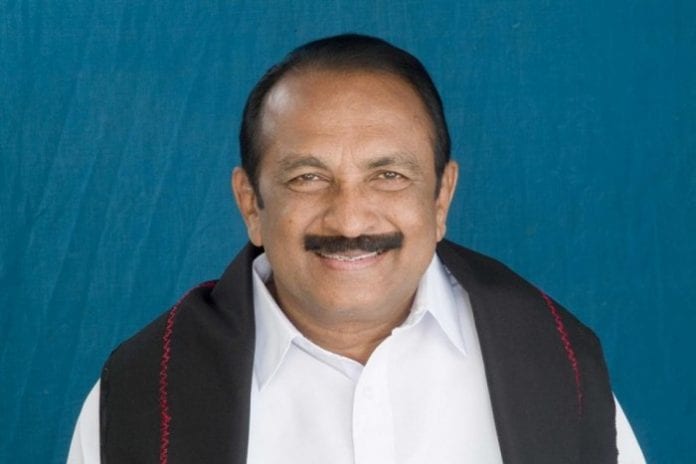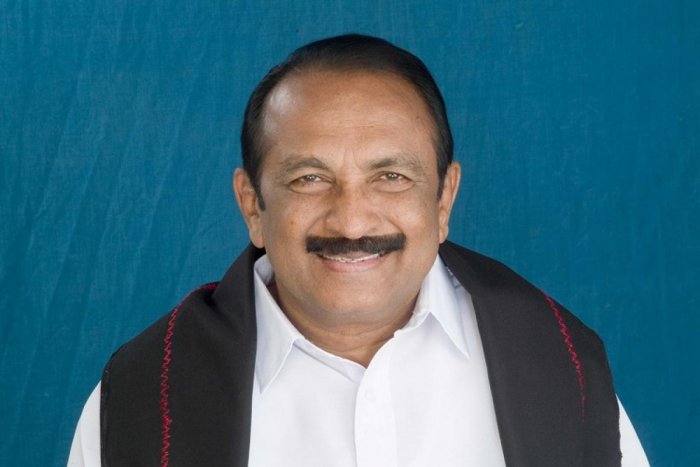 Has MDMK general secretary Vaiko lost all his political relevance after 30 years of launching a separate party, breaking away from DMK? The party's presidium chairman S Duraisamy exhorted Vaiko to merge it with DMK in a letter on Friday (April 28), in a second such call, raising the question of whether the party and its leader have lost their relevance.
Vaiyapuri Gopalasamy, aka Vaiko, had passed a resolution in the general council meeting last month to quell any such thoughts. But his second-in-command, Duraisamy, has raised the issue once again, which reflects badly on Vaiko, as he made his son Durai Vaiyapuri the secretary of the party's headquarters in 2021, compromising with his ideals of being non-dynastic.
Vaiko's political career seems to have come full circle after three decades. When he was dismissed from DMK in 1993, he accused his mentor M Karunanidhi of dynastic politics for promoting his son MK Stalin, and launched his own party in 1994. It shook DMK, as eight district general secretaries of the party joined Vaiko. Eight DMK cadres killed themselves, condemning the decision of the then DMK president Karunanidhi. Today, Vaiko is in alliance with the same DMK, which is headed by Stalin, and he has to quell talks of merger with the party.
How Tamil nationalism plank failed
Vaiko launched his party Marumalarchi Dravida Munnetra Kazhagam with tall targets, pinning his hopes of increasing his support base in Tamil Nadu on his rabid pro-Sri Lankan Tamil support and his wide contacts in national politics. Vaiko was considerably close to LTTE leader Prabhakaran, which obviously irked Karunanidhi. The DMK patriarch accused Vaiko of an assassination bid to kill him in 1993. But Vaiko's strategies didn't convert into votes in Tamil Nadu. His plank Tamil nationalism was failing, as he miserably lost the elections in the 1996 Tamil Nadu assembly polls.
A Machiavellian Karunanidhi cleverly put together a credible and formidable alliance and reaped all the benefits of the anti-incumbency wave against the then AIADMK government under J Jayalalithaa in the 1996 elections. He roped in the GK Moopanar-led Tamil Manila Congress (TMC), which broke away from the Indian National Congress (INC), adding credibility to his fight against Jayalalithaa.
Vaiko was left with CPM as an alliance partner. That wasn't enough to fight against the formidable coalition formed by Karunanidhi. "Vaiko was under the illusion that his closeness with LTTE leader Prabhakaran would help him in the polls, building a Tamil nationalist fervour. But elections in Tamil Nadu are fought on local issues, even though the public have sympathy towards the sufferings of Tamils in Sri Lanka," said a professor who keenly follows Sri Lankan affairs.
Also read: DMK could be staring at tough times as BJP, AIADMK mend fences
What led to Vaiko's downfall?
Within a decade of getting expelled from the party, Vaiko was forced to form an alliance with DMK in the 2004 Lok Sabha polls. Vaiko is more of an eloquent leader and less of an able administrator of the party, which led to his undoing, said an MDMK leader under condition of anonymity.
"Vaiko lacked the political acumen to build the party structure. He made many political mistakes, which corroded his support base. He unwisely rejected a ministerial berth in the Centre offered by Vajpayee in 1999, which made it easy for Jayalaithaa to put him behind bars under the draconian Prevention of Terrorism Act (POTA) in 2002 when he talked in support of the banned LTTE," the leader said.
Vaiko's influence waned over the period and senior leaders like Gingee Ramachandran and L Ganesan left the party. MDMK officially lost the state party status in 2010 after faring poorly in multiple elections.
Vaiko has tried all permutations and combinations in the last 30 years: contested alone in various elections, in alliance with one of the Dravidian parties, or as part of a third front. But the party became so weak in Tamil Nadu that its alliance partner DMK offered MDMK only six seats in the 2021 assembly polls, that too to be contested on DMK's rising sun symbol and not Vaiko's pot symbol.
The 2021 seat sharing has to be contrasted with the deal struck in the 2006 assembly elections. MDMK was offered 35 seats by DMK then, of which MDMK won only six.
Inducting his son Durai Vaiyapuri took away the fig leaf that differentiated Vaiko from other politicians who encouraged dynasty politics. All through MDMK's journey, Durai Vaiyapuri didn't figure in the political scheme of things, living the life of a businessman. The party seemed unprepared for the move, as reflected in Vaiko's action to dismiss three district secretaries who opposed the induction of his son into the party in 2021.
The pitch that never worked
A firebrand orator, Vaiko was the campaign machine any party would like to have. After he aligned with DMK, Vaiko's fiery speeches against Jayalalithaa were a rallying point for BJP too. Vaiko had cultivated friendship with top BJP leaders like LK Advani, Vajpayee, Yashwant Sinha, Pramod Mahajan, Rajnath Singh, and others. It helped him secure an alliance or at least a say or influence in the central government.
The rise of Narendra Modi and Amit Shah left Vaiko with no friends in the BJP at the Centre, leaving him to the mercy of DMK, from which he was expelled in 1993. MDMK leaders who are frustrated with the goings-on of the party feel they would be better off if the party was merged with DMK, as MDMK's independent vote base is not significant.
The rise of Seeman and his hyper Tamil nationalist party Naam Tamilar Katchi (NTK) is said to have taken away the bleak support base Vaiko had. If NTK's vote share is anywhere between 6 and 10% today, MDMK's vote share plummeted to 0.99% in the 2016 assembly polls, after securing 6% votes in the 2006 assembly polls.
Also read: Rajya Sabha MP Vaiko joins 'Ban The Family Man 2' bandwagon
Vaiko's pitch to become an alternative, tying up with Vijayakanth's DMDK and Left parties, didn't work out in the 2016 polls. MDMK lost in all the 39 seats it contested. The fact that Jayalalithaa left Vaiko out of the alliance in favour of Vijayakanth in the 2011 assembly polls, which forced Vaiko to boycott the elections, speaks volumes of his dwindling support base.
Biju Patnaik once tried to broker peace between AIADMK and DMK and merge the parties. But both Karunanidhi and AIADMK leader MG Ramachandran were strong enough on their own feet and it didn't materialise. But that may not be the case with Vaiko and MDMK, as seen in the repetitive demands for merger with DMK.
What Vaiko is left with today is his oratory skills and mastery over Tamil literature, just like his mentor Karunanidhi. But Karunanidhi had a few other tricks more critical for politics, which Vaiko lacked, placing him in the position he is in today.