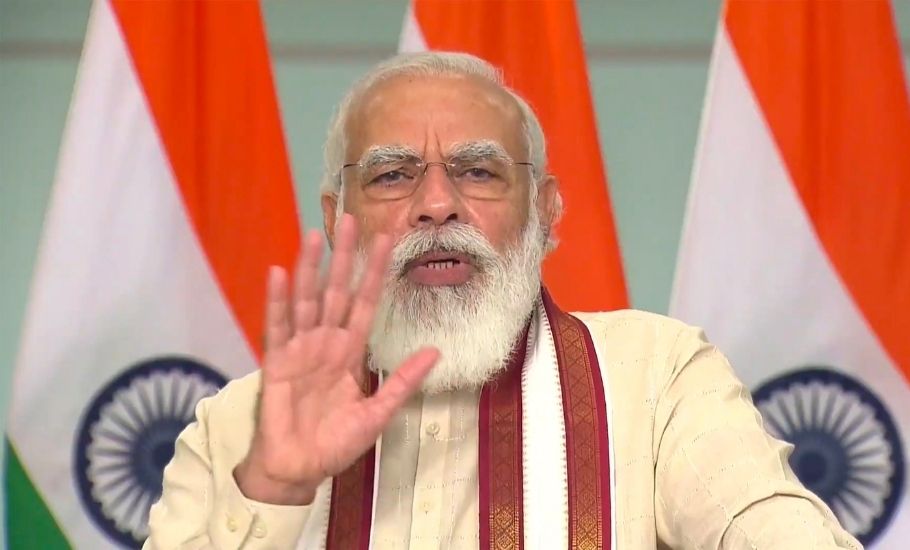 At a public function in Puducherry, which is currently under President's Rule, on Thursday, Prime Minister Narendra Modi expressed surprise at Congress leader Rahul Gandhi's promise of creating a fisheries ministry at the Centre.
Modi said he was shocked to know "the former party chief wasn't aware of such a ministry  set up by the Union government in 2019".
The PM was in the Union Territory for the inauguration of several developmental projects, with an eye on assembly elections in April-May.
Also read: Modi flags off slew of projects in Pondy, takes dig at Narayanasamy
Speaking at an election rally, Modi likened the erstwhile Narayanasamy-led Congress government in Puducherry to the British Raj. "The British believed in divide and rule. Congress has a policy of divide, lie, and rule. Sometimes their leaders put region against region, community against community," he said.
Gandhi recently toured Puducherry and Kerala. On February 17, in Puducherry, he told fishermen (whom he referred to as "farmers of the sea") that they need a separate ministry. Taking a dig at Gandhi, Union Fisheries Minister Giriraj Singh said such a ministry already exists. Gandhi repeated the demand in Kerala.
Besides, Gandhi said in Kerala that he had learnt a lot after fighting elections from the state. Some interpreted his statement as an attempt to create a divide between northern and southern India. "For first 15 years I was a MP in the north. So I had got used to a different type of politics. Coming to Kerala was very refreshing as suddenly I found that people are interested in issues…and not just superficially, but going into details," Gandhi had said.
Also read: Despite Centre's clarification, Rahul renews demands for fisheries ministry
Meanwhile, in Puducherry on Thursday, Modi said a "high command" government is not good enough as it will serve the interests of a few Congressmen. "If the NDA government is voted to power, people will be treated as its high command."
The struggling V Narayanasamy government in Puducherry fell on Monday as the Congress-led coalition was reduced to a minority after several of party MLAs and a DMK legislator quit. The Centre has approved President's Rule in the UT.