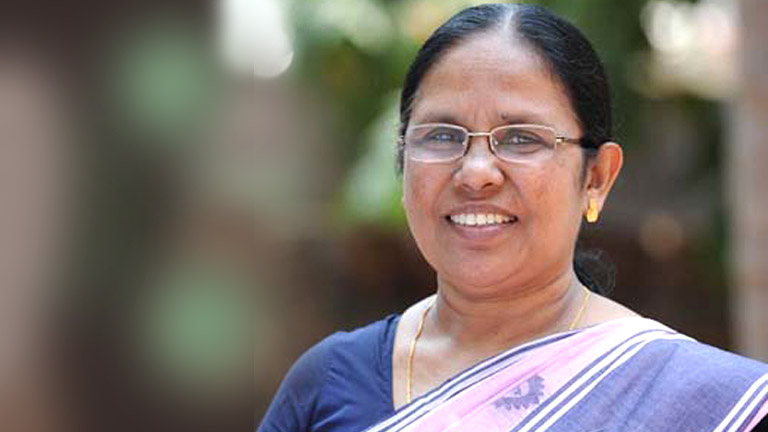 The India edition of Vogue magazine has featured Kerala health minister KK Shailaja, known for steering the state's war against Nipah virus and COVID-19, on its cover page of 'Women of 2020' special edition while paying tribute to 20 women achievers from India.
The Kerala Health, Social Justice and Woman and Child Development Minister, who became a household name across the country after successfully handling Kerala's Nipah virus outbreak, has also been given monikers such as 'The Coronavirus Slayer' after she effectively handled the COVID-19 pandemic. She has also been honoured by the United Nations for her efforts.
Related news: Beyond Kerala model, there is a lot to learn from Shailaja Teacher
"Today, her name features among the small list of women in power who are lauded globally for their response to the crisis," the article on Shailaja in Vogue reads.
The article put the minister among the few women across the world, including New Zealand's Jacinda Ardern, Germany's Angela Merket and Taiwan's Tsai Ing-wen, who have responded accurately to the crisis.
Vogue's Twitter page also changed its display picture to their cover page featuring Shailaja, also known as Shailaja Teacher to honour the COVID warrior.
The magazine's November edition also pays tributes to Reshma Mohandas, a nurse from Kerala and IPS officer Rema Rajeshwari among others.
Vogue came up with the new format this year to honour and celebrate achievers of 2020 along with women "who have led the battle against COVID-19, both behind-the-scenes and on the frontlines".
Related news: British journal gives top 'world thinker' title to Kerala minister Shailaja