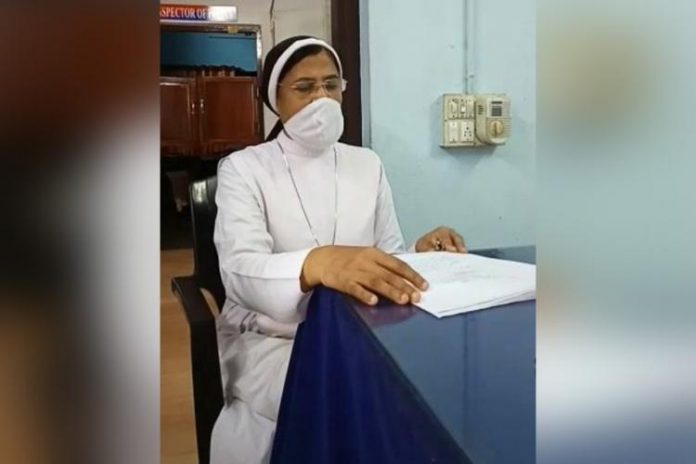 A head teacher's Onam greetings in Kottayam triggered a controversy with a religious group lodging a police complaint against her and demanding an apology for "hurting the religious sentiments of the community".
The teacher did apologise, but the religious group filmed her apology and posted it on Facebook, which has come in for criticism.
Sr Reethamma, the head teacher of St Theresa's School, Nedunkunnam in Kottayam, posted the message to her students on WhatsApp on the day of Onam (August 31). Sr Reethamma made certain references to the two central characters of the Onam story: Vamana and Mahabali, to which the Hindu Ikya Vedi objected.
The Hindu Ikya Vedi took a protest to St Theresa's School the next day. It also filed a complaint against Sr Reethamma with the local police station the same day. Sr Reethamma was summoned to the police station and was asked to tender an apology. After she gave the apology in writing at the police station, the Hindu IKya Vedi activists allegedly had a discussion with her in a separate room where they asked her to read out her apology, which was video recorded and posted on the Facebook page of Sasikala, the state president of Hindu Ikya Vedi. The video has gone viral since and invited a lot of criticism.
Police say the video recording happened without their knowledge. "We contacted Sr Reethamma on receiving the complaint. She volunteered to come to the police station," says Sajimon, circle inspector of police and the station house officer at Karukachal police station. Sajimon said the members of Hindu Ikya Vedi were also called to the police station to settle the dispute.
Related news: Onam celebrations lack the usual fun due to COVID restrictions
"Sr Reethamma and the complainants were given time for a private conversation in a separate room. We believe she was asked to read out the apology which was video recorded by them. It happened without our knowledge," Sajimon said, adding the police will register a complaint if someone approaches them. Sr Reethamma was not available for comment.
State finance minister Dr Thomas Issac too was subjected to 'cyber bullying' by a right wing group for his Onam greetings this year.
In 2016, Union home minister Amit Shah greeted the people on Onam saying 'Vamana Jayanti', which irked many who believe that Onam is the festival being celebrated in memory of the Asura King Mahaabali, who stood for equality.