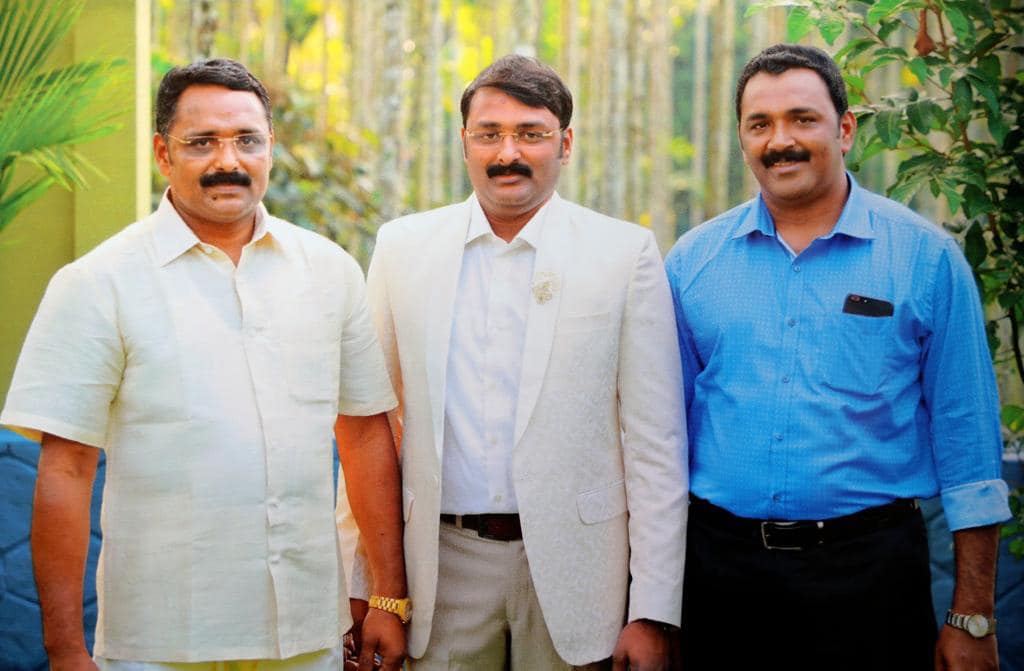 Malayalam TV channel wars break out over a 2021 tree-felling case in Kerala
A 2021 controversial tree-felling case, which has resurfaced again in the media, has triggered a war between two Malayalam TV news channels in Kerala.
The problem started when a new management took control of Reporter TV, a round-the-clock news channel in Malayalam, which was on the brink of closure after reeling from severe financial crisis. The company, Reporter Broadcasting Company, an establishment that was registered last April, which took over the channel from Indo Asian News channel on July 1, 2023, relaunched it with identical brand name.
Reporter TV is now owned by three brothers — Roji Augustine as chairman, Jose Kutty Augustine as vice-chairman, and Anto Augustine as managing director-cum-managing editor.
The three Augustine brothers are allegedly involved in several police cases, which involved financial fraud and illegal tree felling.
M V Nikesh Kumar, a seasoned broadcast journalist, who helmed the first 24-hour news channel, Indiavison in Malayalam back in 2003, remained as the editor-in-chief, even though he relinquished the ownership of The Reporter channel. With the help of a sizable investment, the channel underwent a huge face-lift to overhaul infrastructure, human resources and bring in state-of-the-art technology.
The Muttil tree felling case
The Augustine brothers (Roji, Josekutty, and Anto) are the main accused in the infamous 'Muttil tree felling case' involving the illegally chopping of rosewood trees from designated (reserved) land. Previously, Anto and Josekutty were arrested in connection with another case of alleged financial fraud when they announced the launch of a high-end smartphone company, Mango Phone.
Also read: SC grants protection to Malayalam website editor in SC/ST case
In its relaunched version, Reporter TV managed to rope in several renowned journalists from the news television industry, some of whom had been openly critical of the Augustine brothers' alleged role in the 2021 Muttil tree felling case in the past.
The newly formed team made a commitment to deliver unbiased and fearless hard news, and along with its sensational content, the channel caused a stir in the industry within a relatively short span of time. It is no surprise then that the Muttil tree felling case started to reappear on prime-time news on other TV channels.
Claims and counter-claims
Rival news channels such as Mathrubhumi News, News 18 Malayalam, and Media One started airing follow-up stories on the case, with Mathrubhumi, which is owned by former Rajya Sabha MP and Loktantrik Janata Dal (LJD) M V Shreyams Kumar, taking the lead in providing prominent coverage.
Mathrubhumi News TV channel aired testimonials from tribal farmers in Wayanad alleging deception by the Augustine brothers. According to the reports on Mathrubhumi News, the accused not only had supposedly convinced the farmers that the government had authorised the tree felling, Roji Augustine allegedly forged the signatures of villagers, who owned these rosewood trees in their designated land to get permission to cut them.
After this reportage on Mathrubhumi News, all hell broke loose and Reporter TV started a series of investigative reports, defending their management. They also carried an expose unveiling the alleged role of MV Shreyams Kumar in large-scale tree felling across Wayanad district.
During a primetime debate, Anto Augustine, the MD of Reporter TV, took the guest's chair with MV Nikesh Kumar, to level grave accusations against Shreyams Kumar. Anto claimed that the MD of Mathrubhumi channel had been reportedly involved in cutting trees in Wayanad for years and yet, no legal actions had been taken against him.
Also read: Senior sports journalist PT Baby dead
Not a race between news channels
In a chat with The Federal, Anto Augustine denied that his claims had anything to do with competition between the two channels. "This has nothing to do with the race between the news channels as social media claims," he said.
"Even now, trees are being felled in Krishnagiri estate. The all-powerful family of Shreyams Kumar has been doing this for decades. Somebody should call it out, no? I am doing that only. No media has ever reported on this massive felling of trees, just because he is a politician and his family controls one of the largest media houses in Kerala," asserted Anto Augustine.
Further, he added, "It is true that I am facing charges, but I am confident that I can prove my innocence, otherwise I am ready to face consequences and let the law take its own course. These guys are behind the recent media campaign against us. It is strange that the chargesheet against us is yet to be submitted. I had approached the court many times demanding it."
Meanwhile, M V Shreyams Kumar chose not to address the queries on this issue from The Federal.
However, he has reportedly stated that the accusations against him are entirely unfounded and challenged anyone to provide evidence. Interacting with a portal, he emphasised that this situation is not a media battle for him. He said targeting him cannot tarnish the century-old reputation of Mathrubhumi.
Political parties stay mum
Interestingly, no political party has commented on the issue even after allegations and counter-allegations are flying between these two media organisations.
PV Anwar, the outspoken LDF MLA from Nilambur, however, made a statement. He urged the government to conduct a thorough investigation into the allegations made against Shreyams Kumar, even though the latter's party is a constituent of the ruling LDF, which Anwar is also a part of.
The Opposition, led by the Congress, is adopting a cautious approach, closely observing the situation, as both parties have ties with the ruling LDF. M V Nikesh Kumar, the editor-in-chief of Reporter TV, was a CPI(M) candidate in the 2016 elections.
The Enforcement Directorate has also started a probe into alleged money laundering behind the Muttil tree felling case based on the information in the FIR registered by the Kerala Police.
According to a communication sent by Union minister Rao Inderjith Singh to K Sudhakaran, the president of the KPCC, the registrar of companies also has sought details of the takeover of Reporter TV by the Augustine brothers.A 2021 controversial tree felling case, which has resurfaced again in the media, has triggered a war between two Malayalam TV news channels in Kerala.