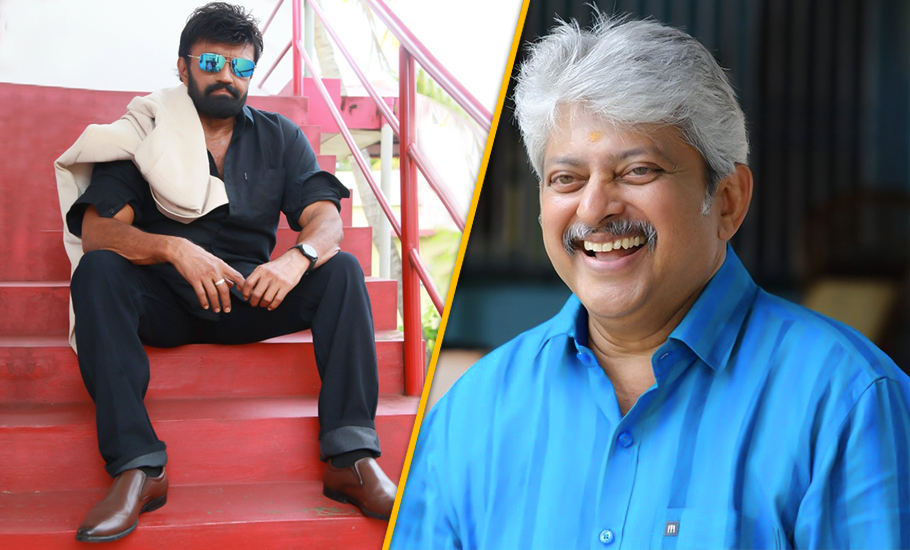 As saffron ties hurt careers, Malayalam film personalities turn their backs on BJP
In 2014, when Narendra Modi first came to power, second rung Malayalam film artistes made a beeline to the BJP. Apart from Suresh Gopi who went on to become a Rajya Sabha member and the face of the BJP in Kerala, directors Ali Akbar, Rajasenan, actors Bheeman Reghu, Krishnakumar, Kollam Thulasi et al joined the party, with many getting assembly seats in the next two elections.
In the 2016 assembly election, three of them contested on a BJP ticket and won. While Rajasenan from Aruvikkara constituency of Thiruvananthapuram district managed to garner an impressive 20,294 votes, Reghu from Pathanapuram of Kollam district and Ali Akbar from Koduvalli of Kozhikode district failed to impress with both securing 11,000 odd votes to finish at a distant third position.
Krishnakumar, on the other hand, contested from Thiruvananthapuran constituency in the 2021 elections putting up a tough fight against the transport minister Antony Raju and the Congress leader, V S Sivakumar.
The induction of film personalities, along with prominent figures from other walks of life, has been part of BJP's strategy to work around the political untouchability they have been experiencing in the state for so long.
Also read: Shadow police at shooting locations will be opposed: Malayalam film directors body
The big turnaround
But, almost a decade later, many of these cultural faces have lost faith in the Hindu nationalist party. Kollam Thulasi was the first one to quit the party as he felt dejected after the BJP failed to provide him legal help in a case related to the Sabrimala protests. He had issued a call to rip women who enter the shrine in half, attracting a serious criminal case. Though, he had openly said he wanted to be a part of the CPI after quitting BJP, he did not follow it up.
Last week, Rajasenan quit the BJP and said that he is joining hands with the CPI(M). He visited the CPM headquarters in Thiruvananthapuram and met the party state secretary M V Govindan. Rajasenan said that being with the BJP had cost him seven years of his life.
"I had lost a lot of film projects from the day I joined the BJP, and the majority of my co-workers have started to avoid me. Despite my best efforts, the party's state leadership kept me out of the reach of the central leadership. I think CPI(M) is the better party for people like me. They know how to value artists," said Rajasenan.
A day later actor Reghu Damodaran, who calls himself Bheeman Reghu, also announced his departure from the BJP. He had been distancing himself from the party for quite some time now.
"It was a mistake on my part when I accepted their offer to contest against K B Ganeshkumar and Jagadeesh, who were candidates of LDF and UDF respectively. I was approached by someone from Delhi. At that time, I had an impression that BJP was a party with a difference. But after the elections I realised that it was not. In fact, I am an admirer of chief minister Pinarayi Vijayan and I would like to meet him, once he is back after the Cuban tour," said Reghu.
The case of Ramasimhan Aboobacker
Ali Akbar, a national award-winning director, had relinquished his religious faith and changed his name to Ramasimhan Aboobacker after he joined the saffron outfit in 2016. Earlier, he had been with the AAP and contested the Lok Sabha polls as their candidate in Vadakara.
Later, he made a controversial film, 1921:Puzha Muthal Puzha Vare, based on the Malabar mutiny, which was allegedly made with distorted facts and communally biased. The film was denied a CBFC certificate and was cleared only after he approached the Kerala High court, that too, with many cuts and beeps. Even though the film blatantly promoted Hindutva propaganda, the state BJP leadership cold-shouldered him for some reason.
"Artists shouldn't be used as a campaign prop. The party should be aware that artists advance humanity," said Ramasimhan. But, unlike the others, he is not ready to quit the Hindutva fold. Declaring his unwavering loyalty to PM Narendra Modi, he wrote on Facebook, "I will always support PM Narendra Modi," he said. Ramasimhan, however, still enjoys the support of an ultra-right wing Hindutva faction of the Sangh Parivar.
Also read: Kerala: Theatres shut for two days; owners seek 120-day window for OTT releases
Rejecting Hindutva doctrine 
A A Rahim, Rajya Sabha member of the CPI(M) and DYFI president observed, "It's a positive trend that many people who considered the BJP as a choice in the wake of Modi's victory in 2014 are now realising their error and defecting. They chose to reject Hindutva doctrine on their own accord; we did not court them. Any attempt by anyone to disregard the Sangh Parivar's divisive ideology is to be applauded."
"Rajasenan, or anyone else for that matter, is not someone I believe should be admitted into the ranks of the CPI(M), as the organisation has its own criteria and process for granting membership. We cannot be offering a membership of the party to anyone who supports us, can we?" asked Rahim. Let them be a supporter of the CPI (M) if they want, he added.
K V Abdulkhader former MLA and CPI(M) leader too pointed out, "I don't believe Rajasenan joined the BJP for any ideological reasons. Back then, he must have been searching for better opportunities. Anyhow, we shouldn't fight the decision if he now leaves that party. Although, he may not right now be openly rejecting their essential ideologies, the current situation prevents us from getting into the nitty-gritties of the political specifics. Likewise, in the case of Bheeman Reghu."
"Ali Akbar, alias Ramasimhan, on the other hand, is a different story. Even after leaving their party, he had been spouting hate, and he hasn't stopped yet. I have communicated to our party leadership not to offer any support to him," added Abdulkhader.
Embrace or reject the outliers?
However, there are differing viewpoints inside the party on whether to embrace these outliers 'who want to be with the party in power all the time'.
A CPI(M) area committee member, who echoed the views of a prominent faction in the party, said, "I'm not sure the party has an official view on the matter and, if it does, I don't know why the party has come to the conclusion that it could benefit us. These guys, particularly Ali Akbar and Rajasenan, have taken part in some blatantly Islamophobic cinematic ventures. They should never be let into our fold."
However, some critics of the Left regard this switchover of 'artists' as a friendly contest among the upper caste Hindus. "Look how easily a guy who still praises Narendra Modi can come forward and wave the red flag?" wonderered cultural commentator Sudhesh M Raghu.