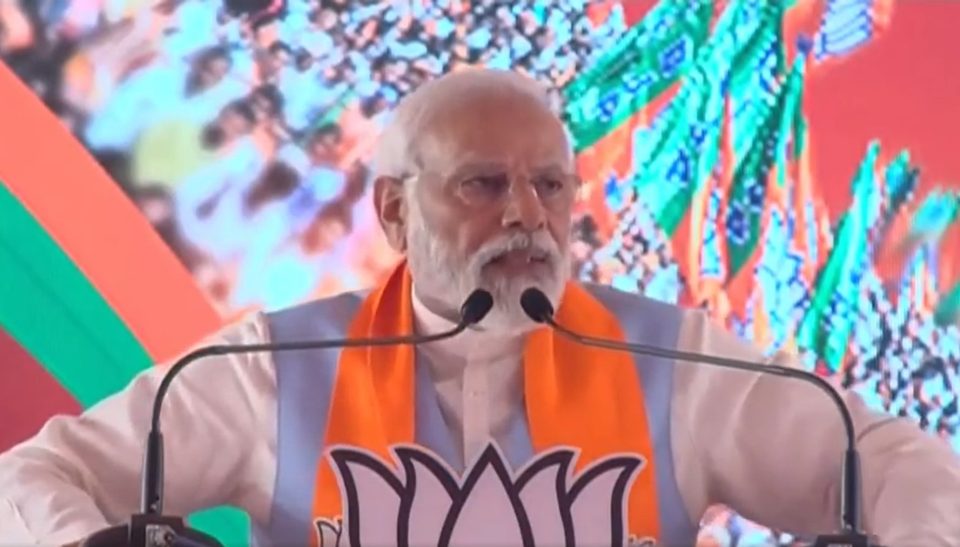 A day before the May 10 Assembly elections in Karnataka, Prime Minister Narendra Modi released an open letter addressing the residents of the state. In the high-voltage Karnataka polls, the ruling BJP will strive to overcome a 38-year-long anti-incumbency sentiment and secure a second consecutive term.
The affection I have received in Karnataka over the last few days has been unparalleled. It has strengthened the resolve to make Karnataka Number 1 across all sectors! pic.twitter.com/2VSKn9KBqE

— Narendra Modi (@narendramodi) May 9, 2023
Expressing gratitude, Modi's letter on Tuesday (May 9) went, "I have been fortunate to receive your unwavering love and affection, which I consider as a divine blessing. During this transformative era of 'Azaadi ka Amrit Kaal,' we, as Indians, are united in our aspirations to propel our beloved nation towards development. Karnataka is eager to lead this movement and fulfil its vision."
India, currently the fifth-largest economy, is determined to ascend to the top three positions. This ambitious goal hinges on the rapid growth of Karnataka, aiming to become a $1 trillion economy.
Also Read: Six reasons why Karnataka election is important for India's polity
As part of the Bharatiya Janata Party's (BJP) vigorous campaigning in the state, Prime Minister Narendra Modi conducted a 26-km roadshow in Bengaluru on Saturday, facing a formidable challenge from the Congress, led by influential figures like DK Shivakumar and Siddaramaiah, as well as the JD(S) led by HD Kumaraswamy.
In his letter, Modi emphasised his party's unwavering commitment to Karnataka and its people. He highlighted the significant increase in foreign investment during the BJP government's tenure amid the COVID-19 pandemic, with Karnataka receiving over ₹90,000 crore annually, compared to around ₹30,000 crore under the previous government. The PM expressed the BJP's aspiration to make Karnataka a leader in investment, industry, innovation, education, employment, and entrepreneurship.
With 9.17 lakh first-time voters among the 5.2 crore eligible voters in Karnataka, the PM acknowledged their significance in shaping the state's future.
Also Read: On last 2 poll campaign days, Priyanka impresses with mega Bengaluru rallies
Addressing concerns regarding infrastructure, transportation, and employment in both rural and urban areas, Modi assured that the BJP government would continue working towards developing advanced urban infrastructure, modernizing transport systems, enhancing the quality of life in all regions, and creating ample opportunities for women and youth.
"The dreams of every citizen of Karnataka are my dreams," said Modi in his letter.
My message to the people of Karnataka… pic.twitter.com/DvFGl952OV

— Narendra Modi (@narendramodi) May 9, 2023
In a separate video message, Modi urged the people of Karnataka to exercise their voting rights on election day to propel the state to the forefront.
The BJP has fielded 224 candidates, the Congress 223, and the JD(S) 207 for the 224-seat Karnataka Assembly. Voting will take place on May 10, with the vote count scheduled for May 13.