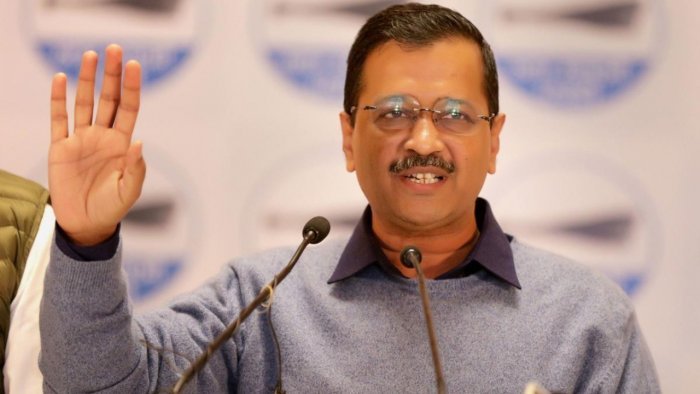 As Karnataka steps into an election year and political parties begin their early preparations, the Aam Aadmi Party (AAP) too is positioning itself as a contender in the southern state by teaming up with farmer groups.
Riding on its recent landslide win in Punjab, AAP plans to kick-off its Karnataka campaign this Thursday (April 21) with a farmers' rally in Bengaluru. Delhi Chief Minister and the face of the party, Arvind Kejriwal, will be participating in the rally, organised by a faction of the farmer's group Karnataka Rajya Raitha Sangha (KRRS), which is now aligning with AAP.
Prithvi Reddy, AAP's Karnataka state convenor, says the rally would help the party reach a larger rural population which wasn't the case earlier. "All our previous efforts, though across districts, were largely restricted to the taluka headquarters and to the tier 2 and 3 cities," he said.
While AAP has been active in Bengaluru, Reddy says that it is now looking beyond local municipal corporation elections. "The Punjab election result has opened a floodgate for us. Today, winnability in politics has been redefined such that you can actually score points on issues," he says. "We are looking at the state as a whole," said Reddy.
Currently, AAP is working with a KRRS faction led by farmer leader Kodihalli Chandrashekar. Reddy says that the farmer body, though politically aligned with the AAP, will have its own identity.
Also read: Is Kejriwal remote-controlling Mann's Punjab govt? Whispers grow louder
"The farmers union has a lot of factions and we are in touch with all of them. Very soon, we hope to unite all the sections," he says.
In Karnataka's previous assembly elections in 2018, AAP had contested 28 seats – half of them in Bengaluru and other urban centres and the remaining across various districts. But it only polled 23,468 votes altogether, which was a dismal half a percentage vote share in the seats it had contested.
Also read: After Hardik's outburst against Cong, AAP invites him to join party
"The reality was that we were a new concept then. It takes time for people to internalise what AAP is about. Now, we have a working model in Delhi where we proved that good people can win elections…after winning they can do good work and get re-elected purely based on their work," says Reddy. "I think AAP is going to be a serious contender in 2023. In the next two months, we will identify candidates across the state, not just for assembly polls but also for taluk and zilla panchayat and local body elections like Bruhat Bengaluru Mahanagara Palike," he added.