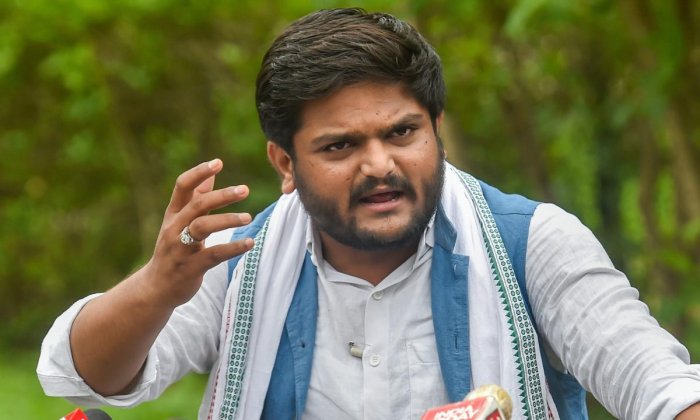 After Hardik's outburst against Cong, AAP invites him to join party
Gujarat Congress' working president Hardik Patel's outburst on the style of working of the party has raised speculation of him leaving the party. In a bid to cash in on the situation, Gujarat Aam Aadmi Party (AAP) chief Gopal Italia invited Patel to join the AAP as, he said, the Congress doesn't have a place for "dedicated people".
"If Hardik Patel is not happy with the Congress, he should join a like-minded party like AAP. Instead of complaining to Congress, wasting his time, he should contribute to AAP," Italia told ANI.
Patel denies rumours
Patel, however, denied rumours of him leaving the Congress. "I have given my 100 per cent to Congress till now, and will give the same in the coming days. We will do better development in Gujarat. There will be small fights and blame games within the party, but we have to work together to make Gujarat a better place," NDTV quoted Patel as saying. "If speaking truth is a crime, consider me guilty. The people of Gujarat have expectations from us, we have to stand up to them," he said.
Patel, who emerged as the leader of the Patidar agitation demanding reservation for the community in Gujarat in 2015 before joining the Congress in 2019, had a couple of days ago said that he feels "harassed and sidelined" by party leaders ahead of the crucial Assembly elections.
'Party ignoring me'
He accused the local leaders of ignoring him on the day former Rajkot legislator Indranil Rajyaguru resigned from the Congress and joined AAP. Patel felt that local Congress leaders were "conspiring to force me to quit the party." He claimed that he brought the issue to the notice of former party chief Rahul Gandhi many times but he did not take any action against any leader of the State unit.
He also criticised the party for the delay in inducting powerful Patidar community leader Naresh Patel from Saurashtra. "Why no decision on Nareshbhai," he asked, adding that he would provide a massive impetus to the party in Saurashtra that sends 52 MLAs in the House of 182 members.
Patel said though he was working president of the Gujarat Congress, no work had been given to him. "I am not called to attend important meetings or not made part of any decision-making process," he alleged.