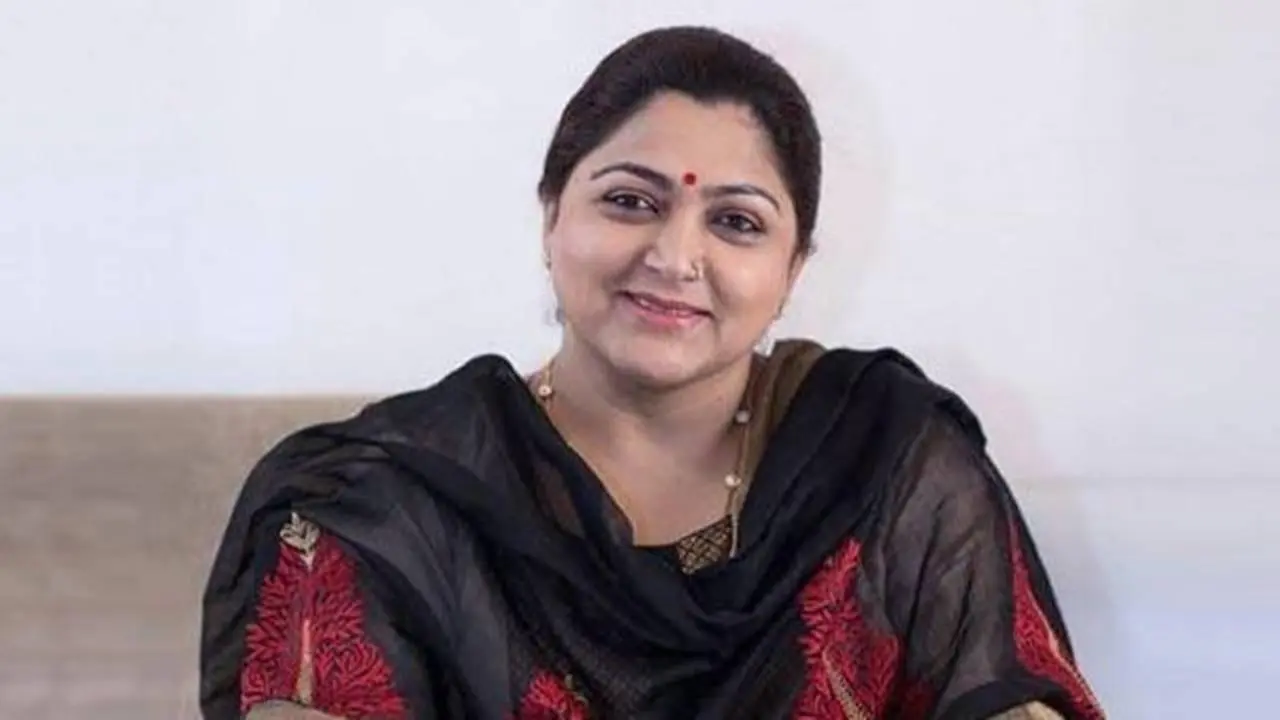 Udupi video: Khushbu rejects communal angle, says there were no hidden cameras
National Commission for Women (NCW) member Khushbu Sundar, who is in Udupi for an on-the-spot investigation into the alleged video shoot of a girl in the washroom of a college by fellow students, on Thursday urged the people not to rush in to give a communal angle to the incident.
Khushbu, who reached the paramedical college this morning, accompanied by Udupi SP Akshay Hakay Machhindra and other officials of the commission, is holding talks with the college management, the victim and the students involved in the incident as part of her probe.
Addressing the media, she said: "There are rumours that there were hidden cameras in toilets. There is no truth in it. False videos are going around. It is an institution, and so there can't be any hidden cameras. The investigation from the police department and the investigation from our side will continue, and we'll come to a conclusion very soon."
Also read: Hidden camera in college washroom: Udupi SP urges public not to believe rumours
College director Rashmi, academic co-ordinator Balakrishna, Principal Rajeep Mondal, district legal service authority advocate Mary Shrestha and others are also taking part in the talks. Talking to reporters after initial discussions with the Udupi Deputy Commissioner Vidyakumari and Machhindra, the NCW member had on Wednesday said that no concrete evidence has been found even after extensive efforts as part of probe by the police.
The investigations are continuing and a comprehensive enquiry is needed. The NCW and the police have found no evidence yet, she said, adding that until concrete evidence is found, a chargesheet cannot be filed. Khushbu said the police have sent the mobile phones of the three girls who allegedly shot the video for data retrieval. The data should be sent to the FSL laboratory for a detailed report before filing a chargesheet, she said.
Also read: NCW didn't visit Manipur; is Udupi case of that magnitude? asks Karnataka Home Minister
Khushbu said the NCW's focus is on protecting women, irrespective of their community and urged the people to avoid giving this incident a communal angle. The NCW member said she is committed to understand the case fully by engaging with the college administration, students and victims.
Meanwhile, activists of the ABVP on Thursday staged a protest near the war memorial at Ajjarkad in Udupi demanding an investigation into the washroom incident. The protesters, who demanded justice to the victim student, had an altercation with the police force present there. Udupi MLA Yashpal Suvarna was also present at the venue.