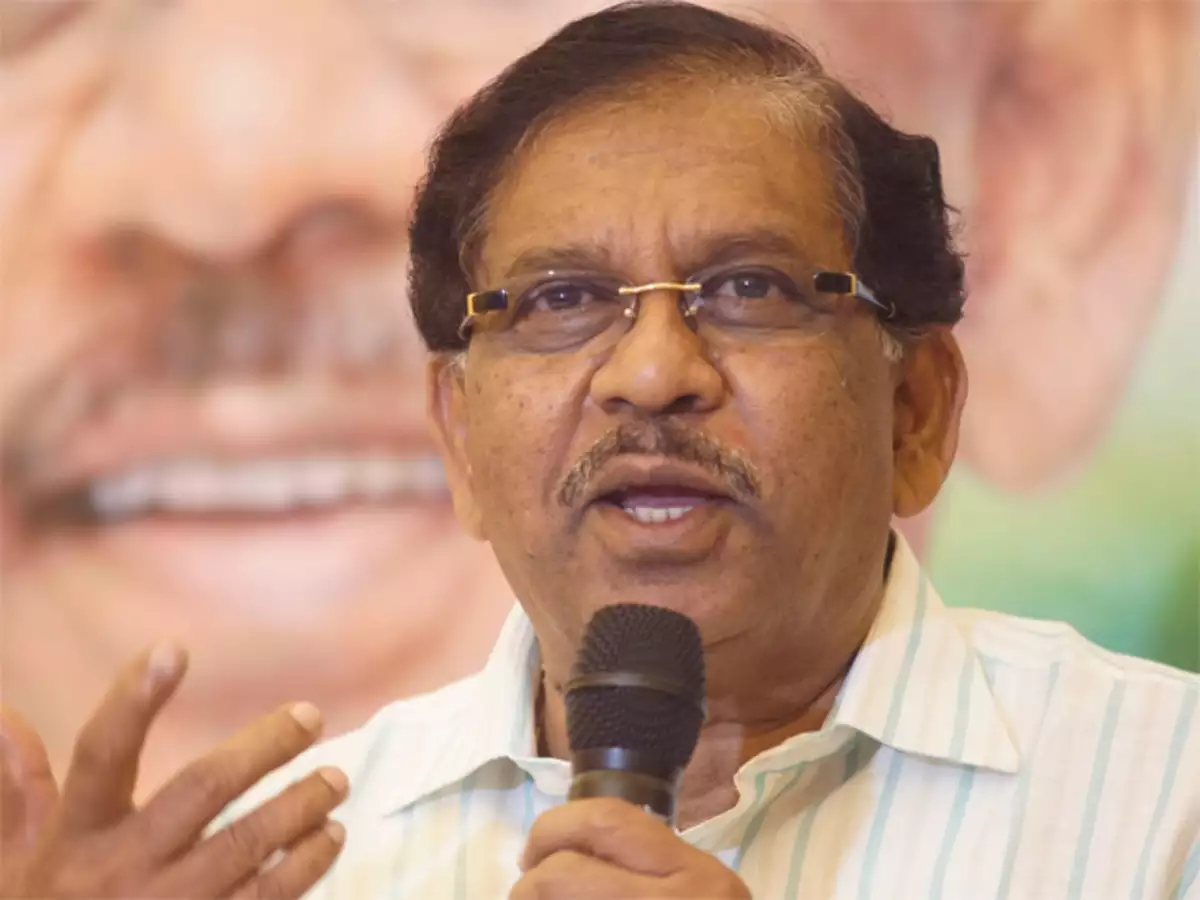 NCW didn't visit Manipur; is Udupi case of that magnitude? asks Karnataka Home Minister
Karnataka Home Minister G Parameshwara on Thursday (July 27) sought to know why the promptness and sincerity shown by National Commission for Women member Khushbu Sundar to visit Udupi to inquire into the alleged "washroom filming case" at a paramedical college was missing in the Manipur case where two women were paraded naked before being gang-raped.
"Is this incident in Udupi of that magnitude," he asked while talking to reporters in Bengaluru.
"Let them come, I don't say – who has to come, who has to see — all that. Manipur incident…I don't know what to call it, and there the commission has not gone. Is this incident in Udupi of that magnitude?" Parameshwara said in response to a question regarding the NCW's visit.
Also read: Hidden camera row: NCW member Khushbu heads to Udupi
"I don't say — you don't come. Why should you come? – I don't say that. I'm not the person to say that. Let them come, but you should also say what you found. Was there any video of this incident or anything?" he said.
Sundar arrived in Udupi on Wednesday (July 26) evening to enquire into the alleged filming of a girl on a mobile phone by other female students in the washroom of a paramedical college in the city.
Parameshwara was referring to the May 4 incident in Manipur where two women in Kangpokpi district were paraded naked by a group of men before being taken to a field and gang-raped. The video of the women being paraded naked was heavily condemned across the country, putting the N Biren Singh government in an embarrassing position, when it went viral on July 19.
Responding to a question on the delay in filing FIR in connection with the Udupi college case, the minister said, "Police were waiting for someone to give the complaint. Naturally they did not want to take it to that level. Now suo motu they had to do it, because there was so much attraction this (issue) had created."
Incident blown out of proportion: Parameshwara
Parameshwara had on Wednesday dubbed the filming of a girl student in the restroom by fellow female students in a Udupi college as "a small incident blown out of proportion".
Also read: Hidden camera in college washroom: Udupi SP urges public not to believe rumours
Clarifying his a "small issue" remark, he said the intention was not to neglect the case, but what he meant was that the issue should have been left to the college principal to handle, who after analysing the details would have escalated to the parents and police, rather than outsiders giving different twists to the issue.
"I and you have studied in colleges and stayed in hostels, and there would have been certain incidents between friends and it would have been left there itself and not escalated. I had said this too might be of a similar nature," he said. "The issue should have been left to the college principal, who has already suspended the students."
(With inputs from agencies)