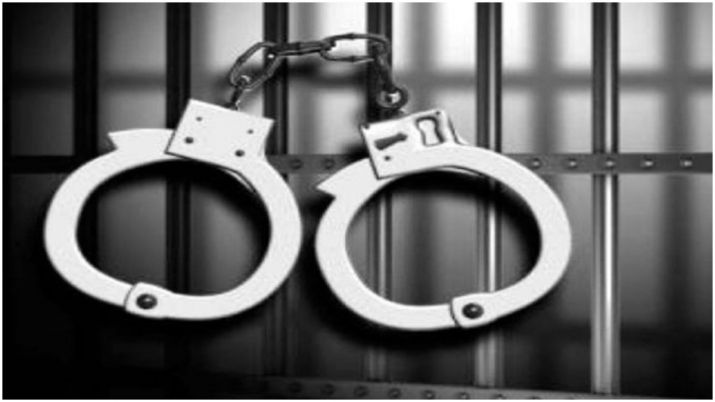 Terror module busted in Bengaluru; five held for plotting blasts in city
Five people who were radicalised to carry out terror attacks have been arrested by Bengaluru police's Central Crime Branch (CCB) with firearms and ammunition along with 12 mobile phones confiscated from them, Bengaluru Police Commissioner B Dayananda said on Wednesday (July 19).
Seven pistols, 45 live cartridges, a bunch of walkie-talkies, and some daggers were seized from the terror suspects, the police officer said, adding that provisions of the stringent Unlawful Activities (Prevention) Act (UAPA) were slapped against them.
The suspects were identified as Sohail, Omar, Jahid, Mudasir and Faisal. The five suspects were arrested near a place of worship in Kanakanagar area of Sultanpalya locality in the city while planning a major conspiracy, according to sources.
Also read: Bangalore bomb blast accused Madani can move to Kerala, says SC
"The Central Crime Branch has succeeded in busting the anti-social forces and foiled their nefarious designs. They were arrested after raiding a place under Hebbal police station limits," Dayananda told reporters.
The suspects were radicalised by T Nazeer, who is an accused in the 2008 Bengaluru serial bomb blasts case and currently lodged in Parappana Agrahara Central Prison, along with another accused Junaid, who is living abroad.
The suspects are accused of murder, robbery, smuggling of red sanders and other crimes. They were in touch with Nazeer, he said.
Also read: ATS arrests man for threatening 1993-like bomb blasts in Mumbai
Nazeer has links with Pakistan-based terror outfit Lashkar-e-Taiba, the police commissioner said.
He added that Nazeer's gang members were planning to carry out "destructive activities".
Another kingpin, who is holed up abroad, was accused of killing his business rival Noor Ahmed in 2017, the police officer said. In that case, 21 people were arrested including the five terror suspects, Dayananda said.
"We have booked them under the Unlawful Activities Prevention Act and taken them on 15 days custody to investigate the case further," he said.
Further probe will reveal how many of them are involved and with whom they are all linked, the senior officer added.
"Their accomplice who is at large and is in a foreign country provided them all kinds of assistance with weapons and other equipment. He had given them the directions to carry out their activities in the city," he added.
BJP blames Congress government
Meanwhile, the Opposition BJP blamed the Congress government in Karnataka for emboldening terrorists in the state.
BJP MLA and former minister R Ashoka said the arrival of Congress government in the state has strengthened "anti-national forces" to carry out terror activities.
Former chief minister Basavaraj Bommai appreciated the CCB for busting the gang. He demanded that this case should be handed over to the National Investigation Agency (NIA).
(With agency inputs)