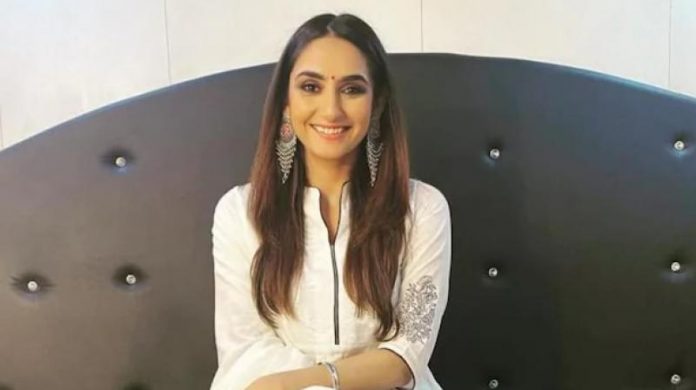 Actor Ragini, recently arrested in connection with a Sandalwood drugs case, has been shifted to a Bengaluru hospital after she complained of stomach pain.
Ragini was arrested on September 4 by Bengaluru's Central Crime Branch (CCB), and her bail plea was rejected by various courts. Now, she has moved the Supreme Court for bail.
"Ragini complained of severe stomach pain, as a result of this, she had to be shifted since the jail hospital has limited resources," an official told reporters. She was shifted to Sanjay Gandhi Hospital.
The official said doctors would decide whether she has to stay in hospital for further treatment or go back to prison. According to the official, if she wants to take treatment at a private hospital, the actress needs court's permission.
Related News: Police conduct hair follicle test on Sandalwood drugs racket accused
On December 11, another accused, actress Sanjjanaa Galrani was granted bail by the Karnataka High Court. She was arrested on September 8. The two actresses were among the more than 15 persons arrested so far in the drugs case.
The police launched a crackdown after the Narcotics Control Bureau (NCB) arrested three persons in Bengaluru in August who were allegedly supplying drugs to the Kannada film actors and singers. Also, they had arrested two persons named Rahul, who is Sanjjanaa's friend, and Viren Khanna.
One of those arrested by the NCB was Mohammed Anoop, whom the Enforcement Directorate has alleged was a benami holder of Bineesh Kodiyeri, son of former CPI(M) Kerala secretary Kodiyeri Balakrishnan.
The Enforcement Directorate (ED) arrested Bineesh Kodiyeri in Bengaluru on October 29 in a money laundering case linked to the drug seizure.
Several TV actors were also questioned by police in Karnataka. The CCB intensified its investigation into a drugs haul in Bengaluru after the NCB arrested three persons from the city, who were allegedly supplying drugs to singers and actors in the Kannada film industry, also known as Sandalwood.
This came after the drug case investigations following the death of Bollywood actor Sushant Singh Rajput.
(With inputs from PTI)