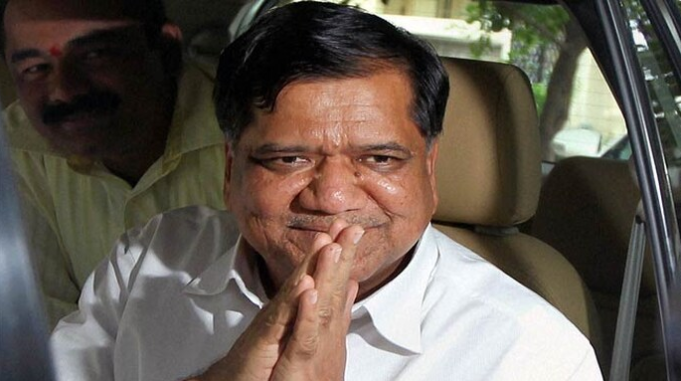 Days after he was denied ticket by the BJP, former Karnataka chief minister Jagadish Shettar on Saturday (April 16) announced his resignation from the party. The 67-year-old leader said he would also resign from the assembly.
Shettar, who was the leader of the opposition when the Congress was in power in the state, however, said he would contest the May 10 polls for sure.
Also read: Karnataka polls: Jagadish Shettar meets BJP president Nadda for ticket
He said he said has sought an appointment with the Speaker Vishveshwar Hegde Kageri, who is at Sirsi, and tender his resignation.
"With a heavy heart I will resign from the party. I am the one who has built and raised this party. They (some party leaders) created a situation for me to resign from the party," Shettar said.
Alleging that the BJP's act of sidelining him was a conspiracy, Shettar said he would challenge the decision.
"They (party leaders) have not understood Jagadish Shettar yet, for the way they humiliated me. I am upset over the way they ignored me, which made me think I should not sit quiet and I must challenge them. In view of that I had been saying that I will contest in this election," he said. The Lingayat leader also alleged that there was a systematic conspiracy against him.
The six-time MLA made the announcement soon after his meeting with Chief Minister Basavaraj Bommai, and Union Ministers Pralhad Joshi and Dharmendra Pradhan failed.
The trio reached his house on Saturday night after he rebelled against the BJP's decision of not fielding him from the Hubli-Dharwad central constituency.
Also read: Karnataka poll: Will contest at any cost, says Jagadish Shettar, defying BJP high command
According to Shettar, the party high command had asked him not to contest the assembly election to make way for young people. However, he said he will contest the election come what may.
Earlier in the day, the BJP leader had warned his party that its prospects in 20-25 assembly seats in north Karnataka will be affected if he is not fielded.
This is the second major blow to the BJP. Just a day ago, former deputy chief minister Laxman Savadi resigned from the party and joined the Congress.
Also read: Karnataka polls: Shettar warns BJP that denying him ticket could impact 20-25 seats
Savadi who was aspiring to contest from Athani constituency was upset over BJP giving ticket to Mahesh Kumathalli, who was previously with Congress but defected along with 17 others in favour of the BJP to bring down the coalition government of the Congress and the JD(S), led by H D Kumaraswamy in 2019.
(With inputs from agencies)