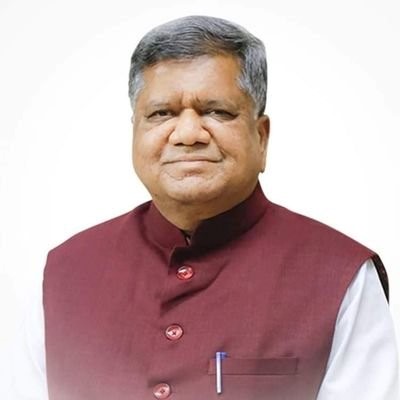 Shettar, a six-term MLA and a former chief minister, has been denied a seat
The Bharatiya Janata Party on Wednesday (April 12) released its second list of 23 candidates for the May 10 Karnataka Assembly elections.
The party had on Tuesday named its candidates for 189 seats.
The list does not include Jagadish Shettar who met BJP president J P Nadda earlier in the day to stake his claim to contest from his Hubli-Dharwad Central constituency. The party has already named its candidate for the seat. Shettar is a six-term MLA and a former chief minister.
Also Read: Karnataka polls: Congress veteran Kagodu Thimmappa's daughter joins BJP
Announcing its first list of 189 candidates on Tuesday, the BJP pitted senior minister V Somanna against Leader of Opposition in the Assembly, Siddaramaiah, in Varuna constituency, while R Ashoka will take on Shivakumar in Kanakapura in the May 10 Assembly elections.
What Bommai says about rebellion
At least nine legislators, including ministers Angara (Sullia constituency) and Anand Singh (Vijayanagara), have not been fielded for the May 10 polls.
Addressing media at Dharmasthala temple town in Dakshina Kannada district, Karnataka Chief Minister Basavaraj Bommai said he would contact MLAs and leaders who have been denied party tickets.
The party will continue to give the leaders due respect and recognition, he said.
The Chief Minister said he would visit Kukke Subrahmanya temple and Someshwara temple in Dakshina Kannada as he used to visit them before every election to pray for victory and for the welfare of the state.
Bommai said he has already spoken to those who have been omitted from the party candidates list.
Also Read: Karnataka's electoral landscape is volatile, muddied, and unpredictable
"The party has looked after them with respect all these years and their political future will be secure," he said. The Chief Minister said he would speak to Laxman Savadi, who has strongly reacted against the party's decision out of sadness.
"I will speak to him and sort out the matter," he said. With the BJP denying him the ticket from Athani, former deputy chief minister Laxman Savadi on Wednesday announced his decision to resign from the primary membership of the party.
The BJP aims to retain power in the Southern state by winning a majority in the 224-seat Assembly.
The filing of nominations will begin on April 13, with the poll notification being issued, and the last day for filing papers is April 20.
(With Agency reports)