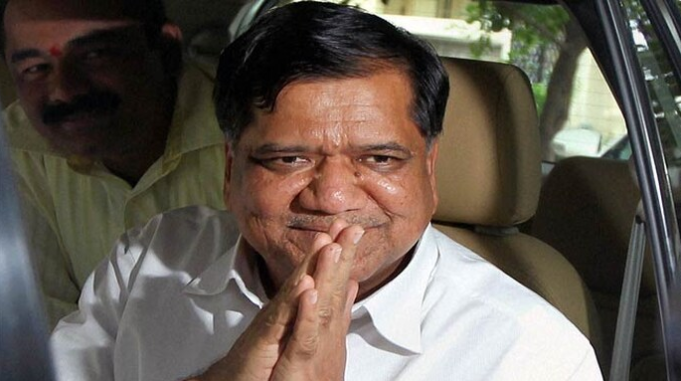 Former Karnataka chief minister Jagadish Shettar on Tuesday blamed BJP national general secretary (organisation) B L Santhosh for rejecting his plea for a ticket in the poll-bound state a day after quitting the party and joined the Congress.
The Congress honoured Shettar, a six-time MLA, by giving him a ticket to contest from the Hubli-Dharwad Central constituency, while the BJP chose its state general secretary (organisation) Mahesh Tenginkai for the same seat.
"When there was a possibility of winning with maximum votes, the question emerged why the ticket was denied. What I saw was, the person whom people respect and call him Santhosh ji, its B L Santhosh, who is the root cause of all this," Shettar said in a press conference here.
'Fell victim to the game'
Explaining further, Shettar, the former Leader of Opposition, said he fell victim to the game played against him and added the ticket that was announced in his favour was taken back later, he charged.
Also read: Bereft of BJP, Shettar's real standing will be tested for the first time
The BJP gave ticket to Tenginkai who worked for the party organisation. If the party wanted to honour him, it could have made him MLC or given some important post, Shettar, who was also a former Karnataka Assembly Speaker, said.
He claimed that in the 2018 Assembly election, Channappa Nimbannanavar was a strong contender from Kalghatgi constituency in Dharwad district but the local leaders revolted. The party was compelled to field Nimbannanavar. The veteran leader accused Tenginkai of running a whispering campaign against him over the past six to seven months.
Also read: Karnataka elections | Amit Shah offered 'plum post' to Shettar: Bommai
Stating that Santhosh has many Maanas Putras (a person who is treated like a son), Shettar said: "This Maanas Putra (Mahesh Tenginkai) started a whispering campaign with his disciples against me for the past six to seven months."
A staunch RSS man
A staunch RSS man, Shettar was part of the Jan Sangh and the BJP for several decades before severing his ties with the party upon his candidature being overlooked for the May 10 election and joined Congress on Monday.
Several attempts were made to persuade him by Chief Minister Basavaraj Bommai, Union ministers Dharmendra Pradhan and Pralhad Joshi to stop him from going out of the party but he remained adamant of contesting the polls at any cost. Voting will take place in the state on May 10 and the results will be out on May 13.
(With Agency inputs)