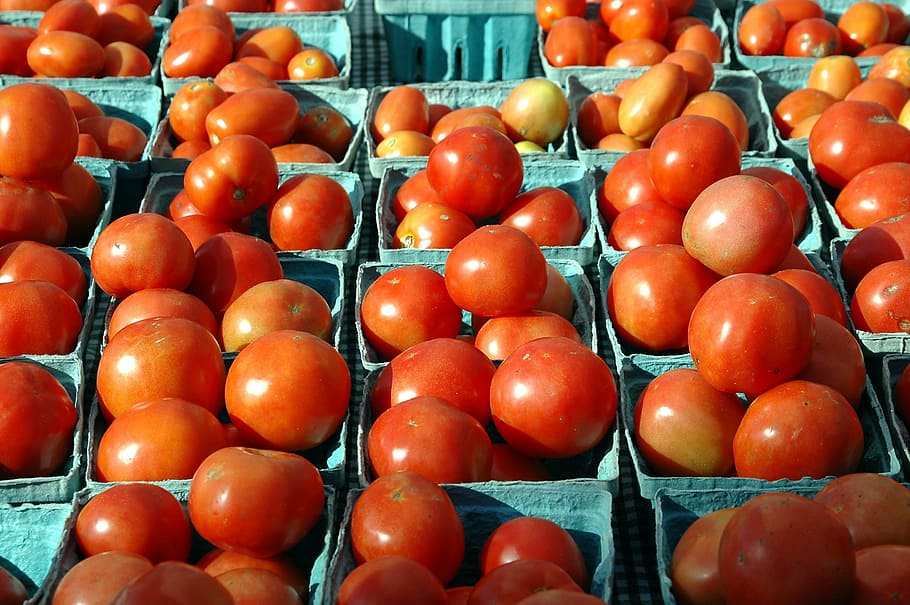 Ground report | As Kolar farmers shift to other crops, tomato prices may shoot up again
The skyrocketing prices of tomatoes and the resulting plight of tomato-growing farmers may bring about drastic changes in Karnataka's Kolar market in the near future. A considerable number of farmers have been impacted by the current situation, and many have already begun switching to other crops. As a result, the Kolar market may face a scarcity of tomato supply from farmers in the coming days, leading to yet another hike in tomato prices.
Experts predict that this sudden price hike may also have a possibility of dropping abruptly before long. Currently, farmers are turning their attention to other crops in an effort to overcome their challenges, as the outbreak of Leaf Curl Disease (LCD) in the tomato fields of the Kolar district has severely affected their yield. Consequently, farmers in the tomato-growing region are gradually transitioning to alternative crops in their fields.
Scientists believe that heavy rainfall can suppress the spread of Leaf Curl Disease since the white flies cannot thrive in such weather conditions. However, the weather in Kolar does not support this notion, as less rainfall and hot weather actually facilitate the survival of white flies. So, opting for alternative crops appears to be the only viable solution to address the existing problems, said Venkatesh P., a progressive farmer.
Farmers contemplate alternative crops
Dinesh Gowda, a member of the Tomato Vendors' Association of Kolar, told The Federal that the prevailing situation is leading farmers to consider alternative crops, which could potentially impact the tomato market in the near future. If this happens, the market may face another price hike due to a shortage of tomato supply.
Also read: Ground report | How gamblers pull the strings to trigger rise in tomato prices at Kolar
However, progressive farmer Narayana Gowda argues that the current scenario only benefits vendors, distributors, and suppliers of fertilizers and pesticides, but not the farmers or consumers. He suggests that farmers must explore alternative methods to improve their conditions.
Several farmers told The Federal that they have already made up their minds to temporarily switch to other crops that are better suited to the soil and weather conditions of the Kolar region, instead of continuing with tomato cultivation. As of now, tomato farming causes distress to farmers, and they believe they can reap benefits by opting for different crops. It's worth mentioning that last year, hundreds of farmers resorted to throwing tomatoes on the roads, and this year, their tomato yield has been severely affected by the disease, impacting thousands of acres of tomato plantations.
Narayana Gowda acknowledged that the current market trend will eventually decline. However, he warned that farmers will suffer again if prices become too low, as was the case in the previous year. "Farmers had to discard tomatoes on the roads due to very low prices despite having a higher yield," he recalled.
A path towards stability
Experiencing the ups and downs of the tomato market, the farmers are prompted to consider cultivating other crops such as potatoes, cabbage, and groundnuts. Many farmers have already transitioned to growing cabbage, cauliflower, and other similar crops in order to regain stability in their livelihoods, he said.
In an attempt to find a more stable path, farmers are exploring other crops like finger millet, groundnuts, paddy, mulberry, maize, tur, cowpea, sugar cane, and more, which also prove to be profitable options. The availability of water, thanks to the KC Valley project, has also played a role in their decision. Some farmers have already initiated the shift in their crop plans towards these alternative options.
Also read: Ground report | As tomato prices hot up, Kolar mafia laughs all the way to the bank
KR Ganganna, a farmer in Mulbagal (Kolar), said he had already stopped growing tomatoes due to lack of profitability over the past two to three years, with low prices in the previous year and reduced tomato production due to the Leaf Curl disease. He has now transitioned to growing maize in his fields.
The technique of cultivating other species is essential in order to prevent the white flies from transmitting the Leaf Curl Disease virus. Scientists support this approach, as they believe it benefits both the farmers and helps in controlling the spread of the disease. In light of this, the agriculture department is making efforts to raise awareness among farmers, following the suggestions put forth by scientists.
Breaking the cycle: Crop rotation
Dr. Shivanand Hongal, a senior scientist at the Indian Council of Agricultural Research (ICAR), told The Federal that it was important that farmers practise crop rotation. "In the Kolar region, it is common for farmers to grow tomatoes every season, but we do not recommend this. Crops belonging to the same family should not be cultivated consecutively," he said.
"After growing tomatoes, crops like brinjal, chili, and potato (all belonging to the Solanaceae family) should not be grown again. Instead, farmers should switch to cereals or pulses, which are less susceptible to white flies. This practice can help break the cycle and prevent the spread of diseases," he suggested.
Also read: Ground report | Why tomato prices shot up in Kolar, and across India
Another scientist, Dr. P. Tulsiram, said that the tomato disease is a recurring issue, with white flies spreading the virus every year. The insects have become resistant to pesticides, making them unaffected by traditional control methods. The use of nitrogenous fertilizers for tomatoes leads to succulent plants that attract more pests. This can contribute to the growth of insect populations. To combat this, farmers need to shift to other crops that are less prone to virus-carrying insects. This transition is necessary for the benefit of farmers and the cultivation of tomatoes, he added.
A world of alternative possibilities
SR Kumaraswamy, the Deputy Director of the Agriculture Department, said that the Kolar region is not limited to tomato cultivation alone. It offers opportunities for cultivating a diverse range of crops such as finger millet, groundnut, pulses, paddy, mulberry, sugarcane, potato, and various vegetables. Additionally, mangoes and grapes are the prominent commercial fruit crops in the area. This indicates that farmers have ample prospects beyond tomatoes, he said.
The Kolar district is known for its employment opportunities in agricultural dairy farming, sericulture, and floriculture. It is often referred to as the land of 'silk and milk.' "The farmers have to carefully consider their next crop choice, and look at the varied options available in Kolar," said an official with the Agriculture Department.
Opinion | Just process it: India must pulp, can, freeze-dry its way out of seasonal inflation
He said that Kolar boasts top rankings in productivity and yield for horticulture crops, with approximately 49.95% of net sown land dedicated to horticulture cultivation. Cereals occupy 33.34% of the land, while pulses account for 10.58%. Horticulture crops in the region include potato, tomato, onion, beans, green chilies, khol crops, carrot, radish, beetroot, mango, banana, guava, sapota, grapes, marigold, jasmine, chrysanthemum, and rose. These crops are well-suited to the climate of Kolar, he added.