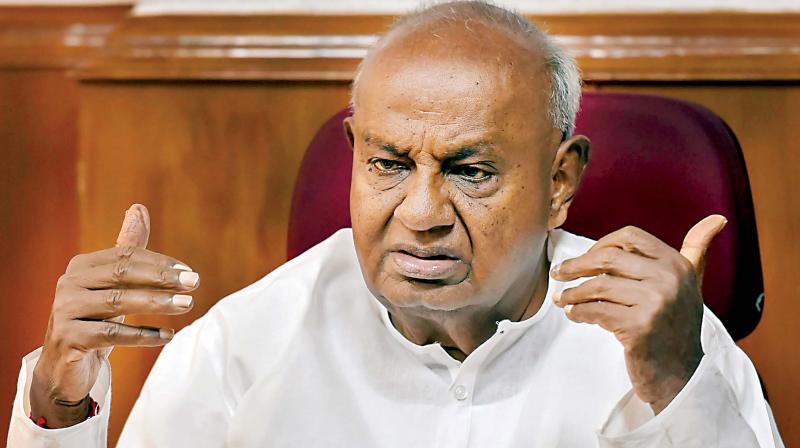 Deve Gowda on Patna meet: 'Only Congress can lead alternative front'
Janata Dal (Secular) patriarch HD Deve Gowda has made it clear that his party will skip the Opposition meeting helmed by Bihar Chief Minister Nitish Kumar in Patna, saying that only the Congress can lead an alternative front in the country.
"I am certain that no regional party can lead the Opposition front. An alternative front could be possible only under the leadership of the Congress," the former prime minister told The Federal.
He explained that it was difficult to predict the outcome of the meeting being steered by the Janata Dal (United) president, pointing out that Kumar has been trying to bring the Opposition together for the past one decade, only to fail every time.
While saying that he was "very happy" and every Kannadiga was proud that Mallikarjun Kharge had become the Congress president, the veteran politician minced no words in clubbing together the two national parties, the Congress and the BJP, and accusing both of practising "opportunistic politics".
"They have used regional parties to climb the ladder of power and discarded the ladder later," he asserted.
Read the full interview here: Why JD(S) won't attend big Opposition meet in Patna