Coronavirus threat turns bustling Bengaluru silent; businesses hit
Weekends in Bengaluru meant chaotic traffic jams, crowded malls and pubs, busy shopping streets with autorickshaw and taxi drivers looking to make extra money from the outgoing millennial population.
However, with the state government imposing restrictions on mass gathering and ordering malls and theatres to shut, it was a contrasting scene on Saturday (March 14).
Related news: COVID-19 warning aside, thousands attend car festival in Karnataka
Chief Minister BS Yediyurappa had called for an emergency meeting on Thursday to discuss the preparedness of health officials to tackle the pandemic.
Forthwith, he ordered the closure of weddings halls, conferences, parties like birthdays and engagements, nightclubs, swimming pools, play areas, music festivals, summer camps and sporting events.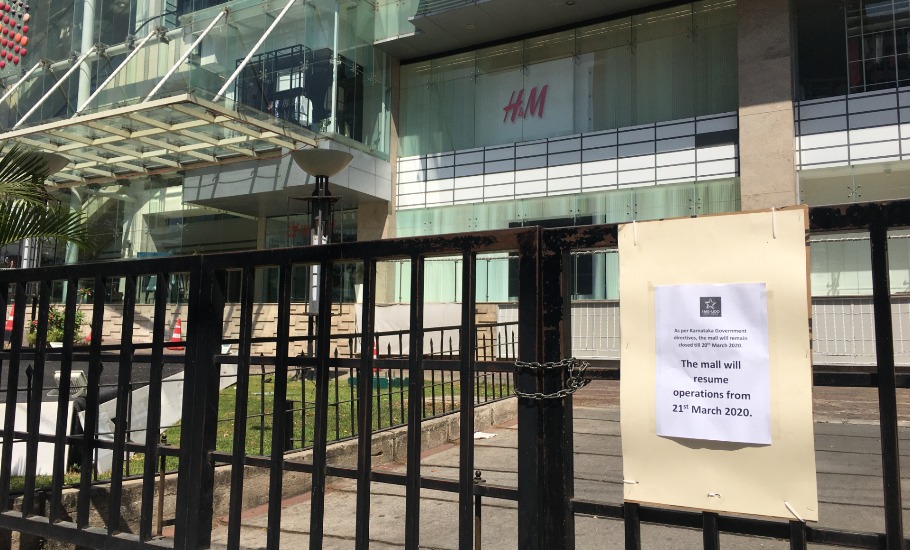 Many of the shopping streets in Indiranagar, MG Road, and Ulsoor area wore a deserted look and malls and shopping centres remained shut. Lesser vehicles were seen on roads. The Metro too ran with lesser capacity.
For Big Bazaar employees inside the Lido Mall in Bengaluru, it was a field day. Unlike all others helping customers inside the store, the employees were using the mall's front area to play cricket even as the security guard was shooing customers from entering the premises owing to shutdown order.
Related news: Infosys evacuates building in Bengaluru due to coronavirus scare

Veerasamy, an auto-driver standing outside the mall said, while he earned ₹800 a day and end the ride by 5 PM, on Saturday he couldn't even earn ₹400. He feared that the coming days will further impact his earning which might threaten his livelihood.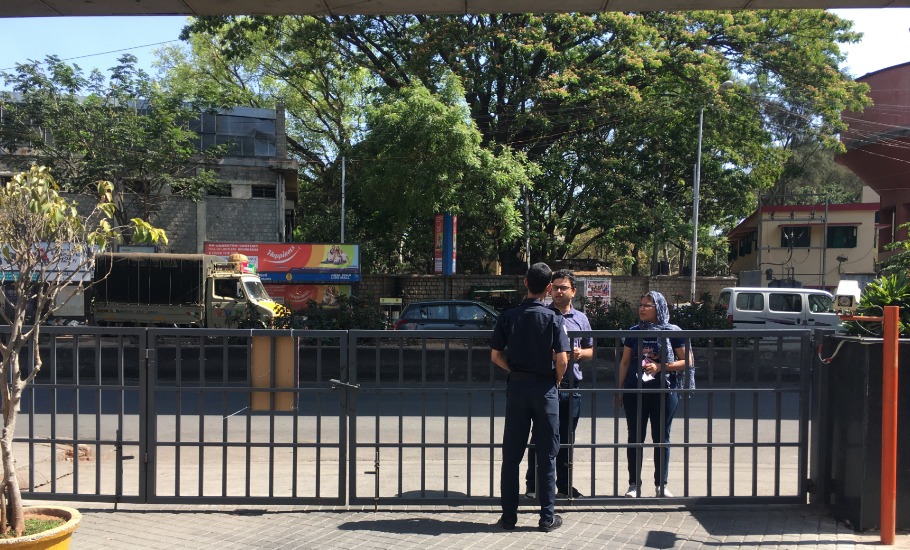 Another taxi driver said even after working for 14 hours he hadn't earned ₹700 whereas he would usually earn four times the money.
"We are not getting airport pick-ups and drops because most flights remain cancelled. Locals are not venturing out as most shops and establishments remain shut. This slowdown will certainly affect the way we live," Kiran Kumar, a taxi driver from Gulbarga living in Bengaluru said.
Related news: Google employee in Bengaluru diagnosed with coronavirus
Meanwhile, the Bangalore Metropolitan Transport Corporation on Saturday said they would cut down the fleet by 10% over the next one week considering the drop in daily travellers.
Federation of Karnataka Chambers of Commerce and Industry president C R Janardhana said that the state could lose around ₹5,000 crore in revenue across sectors, from tourism, retail and transport and IT sector.
"Transactions to the tune of ₹35,000 crore would be affected across the state," Janardhana said.
Related news: 76-year-old Karnataka man is first Indian to die of Covid-19: Minister