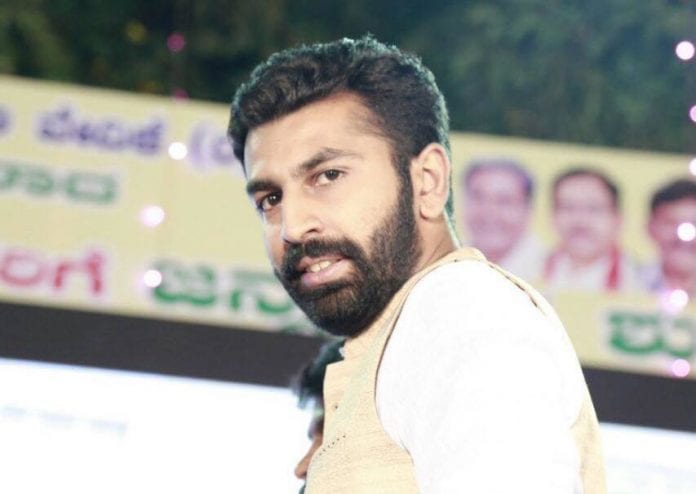 Karnataka Congress MLA N A Harris's son Mohammad Harris Nalapad, who is out on bail in a pub assault case of 2018, is in trouble again. Nalapad on Sunday (February 9) rammed his high-end car into a motorbike and auto-rickshaw, injuring four people.
He immediately fled the scene of the crime.
While eyewitness accounts revealed it was Nalapad who was behind the wheel when the accident occurred, strangely, his gunman appeared before the police the next day to surrender, saying it was him who drove the vehicle.
Advertisement
The police refused to divulge more details. However, they issued a notice asking Nalapad to appear before them for inquiry.
Joint Commissioner of Police (Traffic) Ravaikante Gowda said, "While our initial investigation found it was Mohammad Nalapad who drove the vehicle, on Monday, a person came to the police station and surrendered saying he was the driver involved in the accident. We are looking into CCTV footage."
Also read: Low-intensity blast injures MLA, five others in Bengaluru
Following a complaint from the injured owner of the motorbike, the police registered a case of rash and negligent driving.
According to a Deccan Herald report, as per the details on the Central government's vehicular data, the car — a Bentley — with Telangana registration (TS 09-0009) belonged to a car rental company in Hyderabad.
Harris and his son could not be reached for comments.
Nalapad was vying for a Congress ticket in the 2018 Assembly elections. However, considering his arrest that had dented the image of the party, the Congress did not give him a ticket to contest.
Nalapad and six of his associates were arrested by the Bengaluru police in 2018 for assaulting a fellow diner at Farzi Café in Bengaluru. Prior to that, he was also alleged to have beaten up a Ranji team player with a beer bottle in 2017.