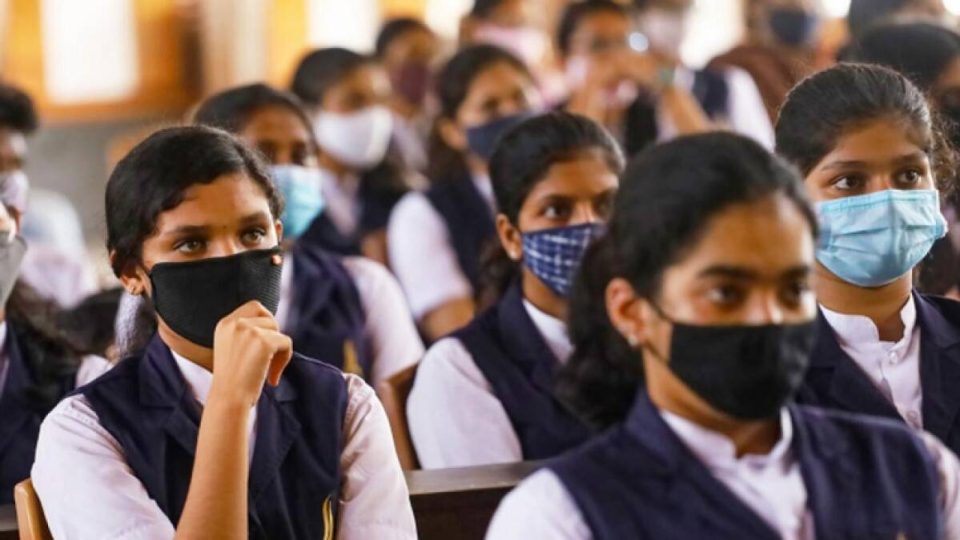 Karnataka to review Christian school syllabi amid charge of compulsory Bible reading
Religious tensions are set to rise in Karnataka once again with the state education department telling block education officers to review the syllabus of all Christian schools after the Clarence High School made it mandatory for school children to read Bible.
Education Minister B.C. Nagesh said that no school can preach religion. He said that doing so is a violation of the Karnataka Education Act. He said a review of Christian schools' syllabi has been ordered and those found violating the Act will have to face stern legal action.
It is known that Christian schools have been teaching from the Bible for a long time, but the Karnataka Education Act doesn't have such a provision. Education minister Nagesh trained his guns at the opposition parties for making an issues out of hijab but ignoring a school teaching from a religious book.
Karnataka has been a hotbed of several issues that took a communal turn following allegations and counter allegations from both sides. The hijab and halal meat controversies were prominent among them.
Also read: After hijab row, school in Karnataka finds itself in controversy over Bible
The hijab controversy had started towards the end of December last year when a few women students in hijabs ((headscarves) were denied entry to a government pre-university college in Udupi in Karnataka. As a counter, some Hindu students turned up wearing saffron scarves. The matter went to the Karnataka High Court which gave a ruling in favour of the Karnataka government. The aggrieved petitioners have taken the matter to the Supreme Court.
Right-wing groups in Karnataka had recently given a call for boycott of halal meat products during Varshadodaku or Hosa Todaku — the day after Ugadi — when many communities in the state have a non-vegetarian feast. Usually, halal foods are those that are free from any component that Muslims are prohibited from consuming and processed or produced in accordance with the Islamic law (Shariah).