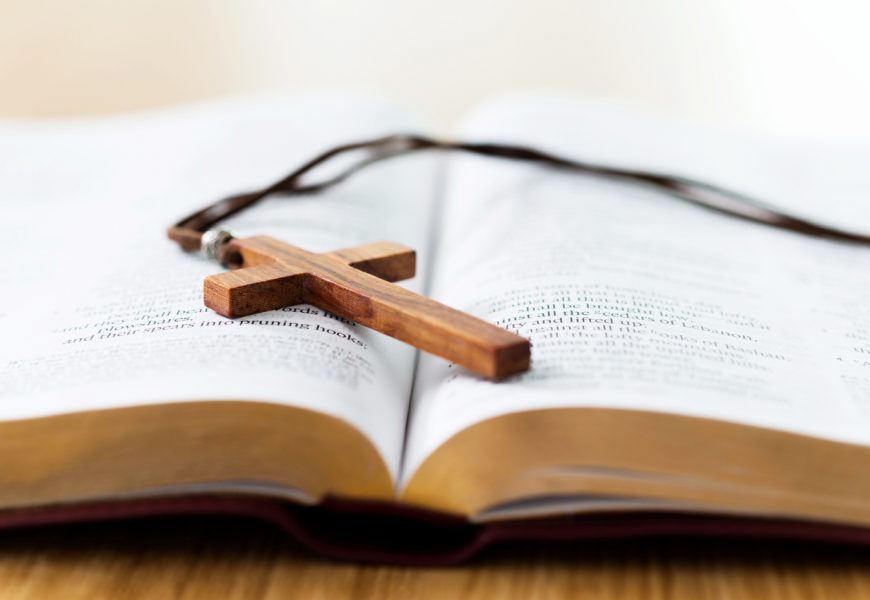 After hijab row, school in Karnataka finds itself in controversy over Bible
After the hijab row, a fresh controversy surrounding the Bible in a convent school has erupted in Karnataka.
Bengaluru's Clarence High School found itself in controversy after it took an undertaking from parents which stated that they would not object to their children carrying the Bible to school premises.
"You affirm that your child will attend all classes including Morning Assembly Scripture Class and Clubs for his/her own moral and spiritual welfare and will not object to carry the Bible and Hymn Book during his/her stay at Clarence High School," the application for admissions into Class 11 in the school stated.
Several right wings groups criticised the move, calling it a violation of the Karnataka Education Act.
Hindu Janajagruti Samithi said that there are also non-Christian students who are studying in the school and are being "forcefully" made to learn teachings in the Bible.
However, the school defended its stance and stated that it provides a Bible-based education.
Recently, following the Gujarat government's decision, the Karnataka government had decided to introduce Bhagavad Gita in schools.
Also read: Teach Constitution, not Bhagavad Gita in schools: Writers to Karnataka CM
"As per the National Education Policy (NEP), similar to the Gujarat state, Bhagavad Gita will be introduced in Karnataka after consulting educational experts. After the committee is formed, the matter will be discussed with Chief Minister Basavaraj Bommai and various educational experts and a decision will be taken," Karnataka minister for education B.C. Nagesh had said.
CM Bommai had said that Bhagavad Gita will give moral values. "What else? …You tell me, if not Bhagavad Gita, what else will give moral values? It has been done in Gujarat; our minister has said he will discuss it. Let's see what details the education department comes out with."