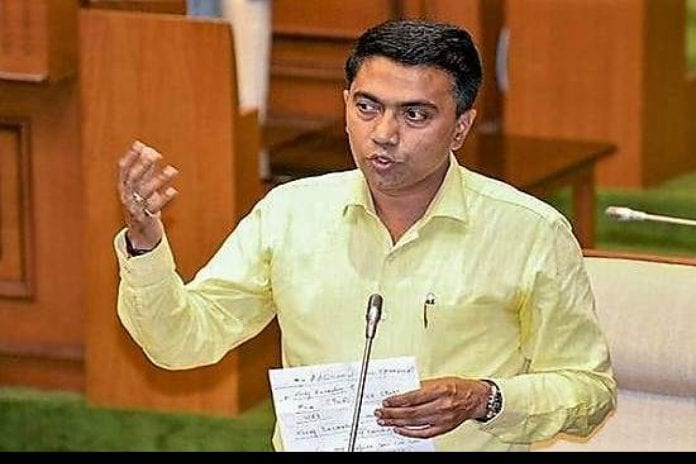 Goa Chief Minister Pramod Sawant has asked managements of all hotels in Goa to register their staffers with the Labour Department after two foreign tourists, both women, were assaulted in their hotel rooms by staffers.
Sawant has directed hoteliers to obtain 'Goa Labour Card' before employing staff and check their criminal record, if any. Abhishek Verma, 27, a native of Uttarakhand, working as bartender in a resort, was on Thursday arrested for allegedly attacking a foreign woman tourist staying in the same resort. "Verma has been arrested and police are investigating the case," Sawant said.
Also read: Goa: Four arrested for attacking Delhi-based family at Anjuna beach
"Hoteliers should obtain 'Goa Labour Card' for their staff while they engage them in service. This will help to have their permanent address saved with the Labour Department," Sawant said in the ongoing assembly session. "Such incidents should not take place. Police are initiating action but hoteliers should also take measures," he said.
Police said the accused trespassed into the rented tent of the complainant (foreign woman tourist) on Wednesday night after which she raised an alarm. Subsequently, the accused tried to hold her and threatened her.
"When she screamed for help, a local resident came to her rescue after which the accused ran away. Thereafter, the accused returned with a knife and assaulted the person who had come to rescue the complainant while also attacking the tourist with knife before fleeing the spot," North Goa SP Nidhin Valsan said.
Also read: Mumbai-Goa highway work will be completed by December 2023, says Gadkari
The two were shifted to the hospital for treatment. A case has been registered and the knife used in perpetrating the crime has been recovered. Chief Minister Sawant said the local resident, Eurico Dias, who saved the complainant will be rewarded.
Earlier, on March 25, two persons working as waiter and electrician in a hotel at North Goa were arrested for allegedly trying to attack and rob a Russian national in the hotel room.