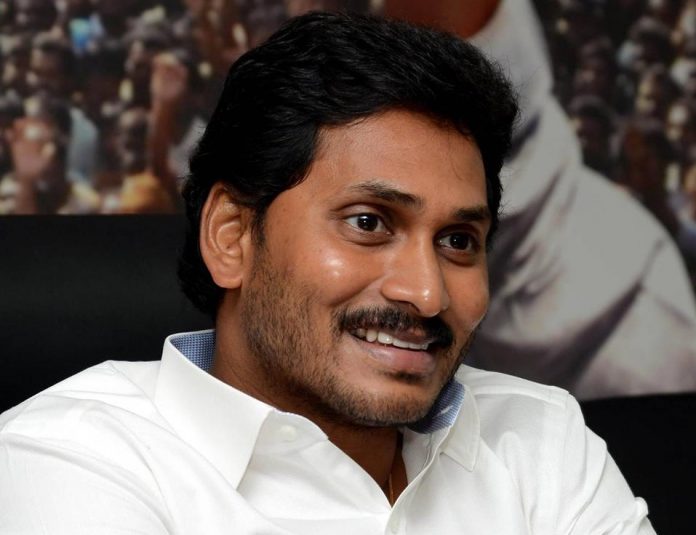 Andhra Pradesh Chief Minister Y S Jagan Mohan Reddy, who is set to expand his cabinet on Saturday (June 8), will have five Deputy Chief Ministers in his team. This is an unprecedented number for any state cabinet in the country.
An indication to this effect was given by Jagan while addressing a meeting of the Congress Legislature Party (CLP) at Tadepally in Guntur district on Friday (June 7). A 25-member cabinet will be sworn-in at 11.49 am on Saturday.
According to party sources, the five Deputy Chief Ministers will represent OBCs, Scheduled Caste, Scheduled Tribe, minorities and Kapu communities. Jagan's predecessor N Chandrababu Naidu had two Deputy CMs in his cabinet, each representing OBCs and Kapu communities.
Jagan, who steered his YSR Congress party to a landslide victory in the April 11 Assembly elections, was sworn-in as the Chief Minister on May 30. The YSRCP bagged 151 seats in the 175-member assembly while Naidu-led Telugu Desam Party (TDP) managed to win 23 and actor-turned-politician Pawan Kalyan's Jana Sena could win just one seat.
The two national parties — Congress and BJP — drew blank, both in the Assembly and Lok Sabha.
Addressing the newly-elected party legislators, the Chief Minister said he would go for the cabinet reshuffle after two-and-half years.
Promising to usher in a new era of "transparent and corruption-free governance", Jagan said a judicial commission, headed by a sitting High Court judge, would be constituted to examine all the mega projects to ensure transparency.
"We will call for tenders for these projects only after the Commission gives the green signal," he said.
"We will set a role model for the rest of the country in providing a transparent and corruption-free governance," the Chief Minister said and asked the party MLAs to be careful in handling public grievances as the people were closely watching the performance of the new government.