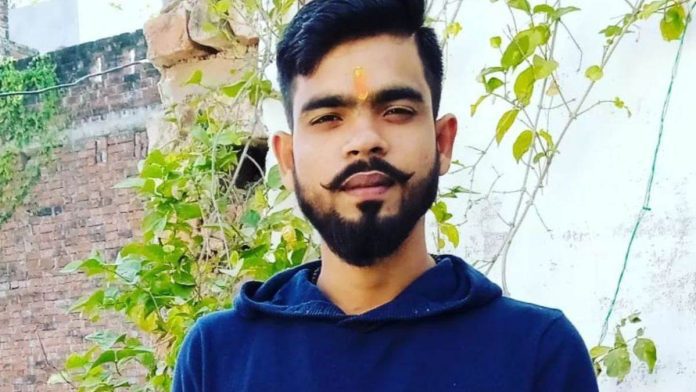 All three men arrested for the sensational murder of politician-turned-gangster Atiq Ahmad and his brother Ashraf Ahmed have criminal backdrop and have been staying away from their families.
The assailants identified as Lovlesh Tiwari, Sunny Singh and Arun Maurya, posed as journalists and shot Atiq Ahmed and his brother Ashraf at point-blank range while they were speaking to reporters in Prayagraj on Saturday night. In the shocking videos of the trio that surfaced online, they can be heard shouting slogans of "Jai Shri Ram" after killing Atiq and his brother.
Also read: Ex-MP Atiq Ahmad, brother shot dead in Prayagraj; 3 held, UP CM orders probe
Criminal backdrop, not in touch with kin
Hailing from Banda in Uttar Pradesh, Lovelesh Tiwari was jailed earlier as well. His father Yagya Tiwari told the media that the family has nothing to do with him. He visited home at times, and was in Banda five-six days back as well, he said.
Visibly stunned, Tiwari said, "We came to know of the incident through news channels. We are neither aware of his actions nor have anything to do with it. He never lived here, and neither was he involved in our family affairs. He did not tell us anything. He visited the town five to six days ago. We have not been on talking terms with him for years. There is already a case registered against him for slapping a woman. He was jailed in that case." According to him, Lovelesh didn't work and was a drug addict. He was one of their four children. Lavlesh is also a Bajrang Dal leader and his Facebook profile suggests that he was Zila Sah Pramukh of the saffron outfit.
#WATCH प्राथमिक जानकारी के अनुसार तीन लोग मीडियाकर्मी बनकर आए, उन्होंने हमला किया। तीन लोगों को पकड़ा गया है जिनसे पूछताछ जारी है। उनके पास से कुछ असलहा बरामद हुआ है। अतीक अहमद और उसके भाई अशरफ की मौत के अलावा एक पुलिसकर्मी को भी गोली लगी है। एक पत्रकार को भी चोट आई है: अतीक अहमद… pic.twitter.com/UtclgPWD1V

— ANI_HindiNews (@AHindinews) April 15, 2023
Similarly, a historysheeter, Sunny from Hamirpur district has 14 cases registered against him and has been on the run since being declared one. He left home after selling off his share of the ancestral property after his father passed away. He hasn't visited his family for over five years now. His brother runs a tea stall. "He used to roam around and did no work. We live separately and don't know how he became a criminal. We have no idea about the incident," said Pintu Singh, Sunny's brother. He was a student at Lucknow University, but dropped out in BA first year.
Arun Maurya alias Kalia, the third shooter, had left his home at Baghela Pukhta village in Kasganj district 15 years ago and never returned. His name appeared in connection with a cop's murder on a train in 2010, sources said. He worked at a factory in Delhi. His parents have died while his uncle Megh Singh Maurya resides in the village with his family.
Also read: Fallout of Atiq's murder: MHA to prepare SOPs for journalists
'Wanted to become famous'
During questioning, the accused told the police that they wanted to become notorious criminals, which is why they murdered Atiq, though the police don't believe their confession yet, sources said. There are gaps in their testimonies, and the police will continue investigating, they said.
Facing massive flak over the sensational on-camera murder of Atiq Ahmed and his brother Ashraf in their custody, the UP Police has remained tight-lipped about the incident so far.
Briefing reporters about the incident, Commissioner of Police, Prayagraj, Ramit Sharma, said the three assailants had joined the group of mediapersons who were trying to get sound bites from Atiq and Ashraf. As journalists questioned Atiq about his interrogation in the police custody, he said: "Main baat yeh hai ki Guddu Muslim… (Actually, Guddu Muslim…)" and was shot dead in the head, even before he could finish what he was saying.