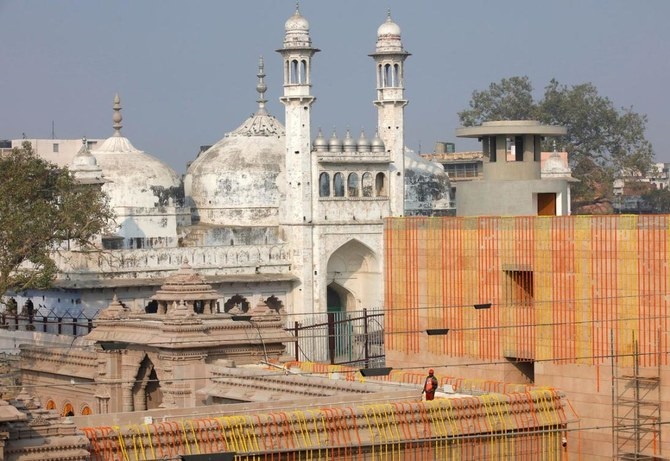 Gyanvapi mosque: Varanasi court orders ASI survey; Hindu side dubs it 'turning point'
A local court on Friday ordered a scientific survey of the Gyanvapi mosque located next to the Kashi Vishwanath temple in Varanasi, according to government counsel Rajesh Mishra.
The barricaded wazukhana, where a structure claimed by Hindu litigants to be a Shivling exists, will not be part of the survey. The court of AK Vishvesh upheld the petition of a group of Hindu devotees seeking a scientific survey to determine if the mosque was built at the site of a Hindu temple. The court had on July 14 reserved its order after hearing both Hindu and Muslim sides.
Also read: Gyanvapi litigant alleges harassment, seeks President's permission for euthanasia
The petition filed by the Hindu group had sought a direction to the Archaeological Survey of India (ASI) to survey the entire Gyanvapi mosque complex. The Muslim side had opposed the plea, saying an ASI survey could damage the complex.
Vishnu Shankar Jain, who was representing the Hindu side in the Gyanvapi mosque case, informed that the survey could be completed in three to six months.
"I have been informed that my application has been approved and the court has directed to conduct an ASI survey of the Gyanvapi mosque complex, excluding the Wazu tank which has been sealed. I think the survey can be completed within 3 to 6 months. We will participate in the ASI survey," he said.
Also read: Gyanvapi case: HC rejects mosque panel's plea against maintainability of Hindu women's suit
Appearing for the Hindu side in the Gyanvapi case, advocate Subhash Nandan Chaturvedi said, "Our application for the ASI survey has been accepted. It's a turning point in the case."
The petition was filed in May this year by five women who in another plea had earlier sought permission to pray at the "Shringar Gauri Sthal" inside the shrine complex. A structure — claimed to be a Shivling on one side and a fountain on the other side — was found on the mosque premises.
(With agency inputs)