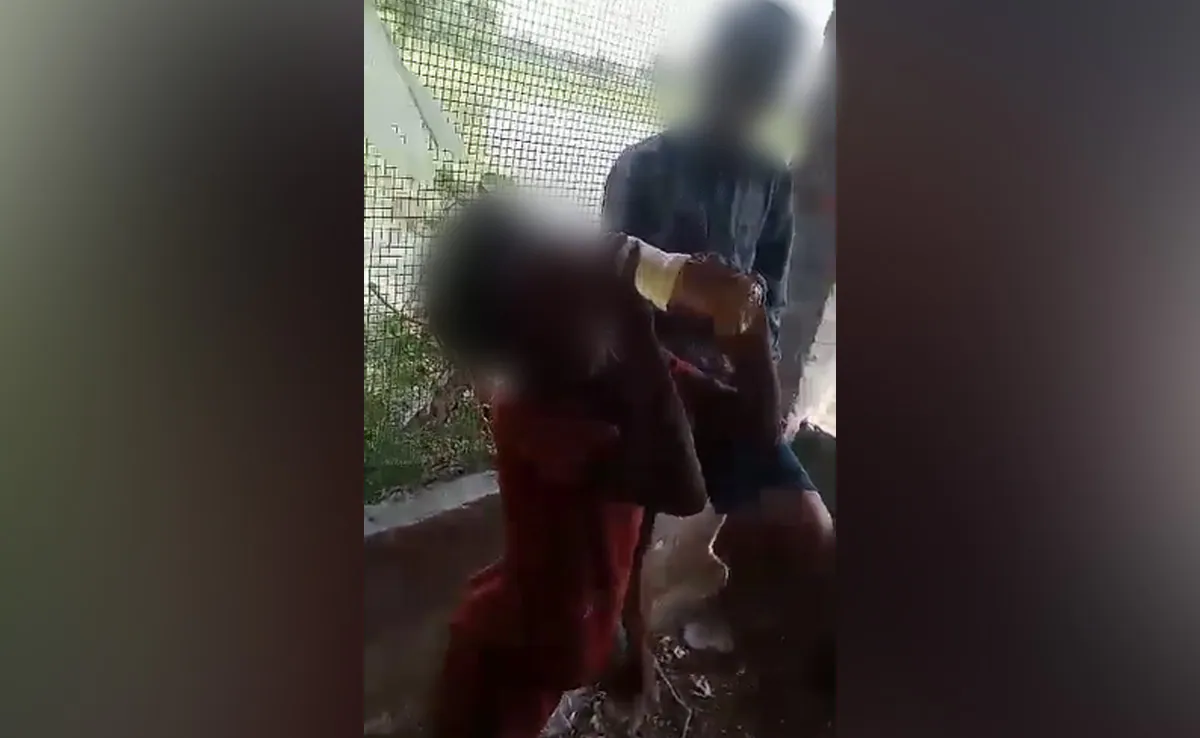 UP shocker: Two minor boys forced to drink urine on suspicion of theft; six nabbed
A disturbing video of two minor boys, aged 10 years and 15 years, in Uttar Pradesh's Siddharthnagar district being made to drink urine on suspicion of theft has gone viral.
The duo was then injected with some unidentifiable drug and green chillies were inserted in their anus. In the horrifying videos of the assault, it may be seen how the boys were made to consume green chillies and gulp it down with urine filled in a bottle. Moreover, a bunch of men could be heard abusing them and threatening to thrash them if they didn't follow their directions.
Also read: Uttar Pradesh: Six kanwariyas electrocuted in Meerut
The goons reportedly caught the boys and tied them up, accusing them of stealing money. The video, shot on August 4, is from Arshan Chicken Shop near Konkati Chauraha of Pathra Bazaar police station area of the district.
Another disturbing video shows the boys lying face down on the ground with their hands tied behind their backs and trousers pulled down, while a man rubs and shoves green chillies in their anus. Screaming in pain, the boys were then also injected with a yellow coloured liquid.
Senior police officials said they took immediate cognizance of the video "of objectionable act against two children" circulating on social media, and registered a case under relevant sections of the law. They have identified the people involved in the assault and six of them have been detained.