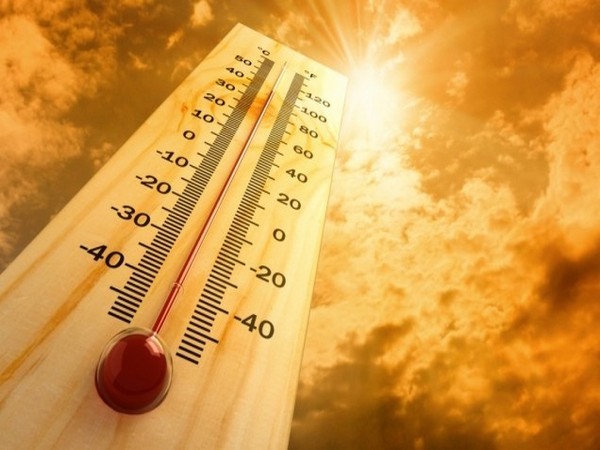 UP heatwave? 11 more die at Ballia district hospital, toll rises to 68
Eleven more patients admitted to Uttar Pradesh's Ballia district hospital died due to various ailments on Monday (June 19), taking the death toll to 68 in five days, PTI has reported.
A committee of the health department, which was sent to the district on Sunday from Lucknow to ascertain the cause of deaths, inspected various areas of the district on Monday.
The deaths come amid the heatwave conditions in the region. However, Ballia Chief Medical Officer (CMO) Dr Jayant Kumar has said only two people died due to heat stroke in the district till Sunday.
The two-member committee comprising Director (Communicable Diseases) Dr A K Singh and Director (Medical Care) K N Tiwari visited Bansdih area of the district from where most of the patients who died had come to the hospital.
The two officials also held fresh inspection of the district hospital. "The arrangements at the hospital have improved. Five more air coolers have been installed in the wards," said Tiwari.
Commenting on the spike in deaths, Tiwari said, "It could also be a coincidence because most of them were elderly patients with pre-existing ailments."
However, the director (medical care) denied that the deaths were caused by heat stroke.
"We are looking into all aspects to identify if there is any underlying common cause behind these deaths. Samples are being collected from patients and examination is underway," he told reporters.
According to health officials, on average about eight deaths are reported daily at the district hospital.
Meanwhile, CMO Kumar said a total of 178 new patients were admitted to the hospital in the last 24 hours, of which 11 have died. "Those who died were suffering from various ailments," he said.
The CMO declined to comment on the cause of death and asserted that best possible arrangements have been made for the patients admitted to the hospital.
"On the direction of senior officials, we have increased the number of air coolers and fans in the hospital," the CMO said, adding the hospital administration has also increased the number of beds to 276 from 200 to accommodate new patients.
Chief Medical Superintendent (CMS) of the district hospital S K Yadav said the number of patients admitted went over 400.
"We are also experiencing a rise in patients in the out-patient department (OPD). About 1,500 to 1,800 patients are visiting the OPD daily as against around 1,000 to 1,200 earlier," said the CMS.
Besides the district hospital, the number of patients in community and primary health centres of the district had also increased in the past few days, the health officials said.
Ballia, along with the entire central and eastern UP, is reeling under sultry weather. As per the India Meteorological Department, the maximum temperature in Ballia was recorded at 43.5 degrees Celsius on Sunday, six notches above normal.