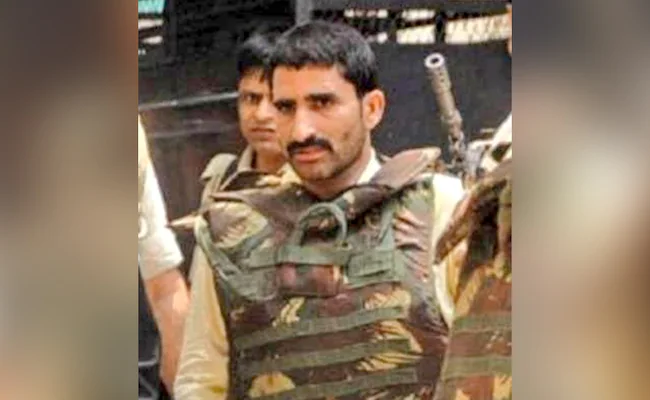 Uttar Pradesh Police on Thursday gunned down alleged gangster Anil Dujana, an accused in 18 cases of murder, in an encounter at a village in this western UP district, officials said.
According to police, a Special Task Force (STF) team retaliated when the gangster, recently released from prison on bail, opened fire at them after being cornered. His car had crashed into a pole. The encounter took place on the day of polling for the first phase of the urban local body elections in the state.
Also read: Ex-MP Atiq Ahmad, brother shot dead in Prayagraj; 3 held, UP CM orders probe
The Yogi Adityanath government's major poll plank has been its "strict" handling of law and order. Days earlier, gangster-politician Atiq Ahmad's son Asad Ahmad and his accomplice were shot dead in an exchange of fire with the Uttar Pradesh Police. A couple of days later, Atiq Ahmad and his brother Ashraf Ahmad were gunned down in Prayagraj by three men while they were being escorted to a hospital by the police.
Additional Director General of Uttar Pradesh STF Amitabh Yash said, "Anil Dujana, a wanted criminal, was surrounded by our team led by Additional SP of UP STF Brijesh Singh, in a village in Meerut on Thursday afternoon. He fired at our team to escape and was killed in retaliatory firing."
He was recently released from prison on bail and was trying to rebuild his gang, Special DG (Law and Order) Prashant Kumar said. A case of extortion was also lodged against him at Dadri Police station of Gautam Buddh Nagar. The officer said the state police have been keeping tabs on 65 gangsters, including Dujana.
Also read: Gangster-turned-politician Atiq Ahmad's son, aide killed in encounter
"According to preliminary information, Dujana was going to meet some of his gang members. The SUV he was travelling in collided with an electric pole after being surrounded by the STF team," Kumar said.
The police recovered two pistols and several cartridges from Dujana's vehicle, the officer said, but did not clarify if Dujana was alone or was accompanied by some of his gang members. Dujana had over 60 cases, including 18 of murder, lodged against him in western Uttar Pradesh districts and Delhi, police said.
(With Agency inputs)