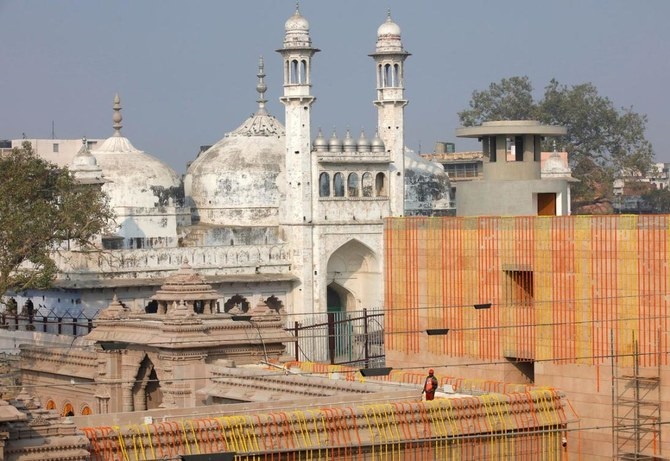 Gyanvapi mosque: ASI team starts work on scientific survey in Varanasi
The Archaeological Survey of India (ASI) began working on a scientific survey of the Gyanvapi premises in Varanasi, Uttar Pradesh, on Friday (August 4) to determine whether the 17th-century mosque was constructed over a pre-existing structure of a Hindu temple.
The survey began at around 7 am, ASI sources said. The ASI team members, along with the representatives of the Hindu petitioners to a legal dispute involving the mosque, were present inside the complex under watertight security arrangements.
Also read: Gyanvapi mosque: Allahabad High Court allows ASI survey
The members of the Anjuman Intezamia Masjid committee have boycotted the survey. The representatives of the committee who were to accompany the ASI team for the survey abstained from doing so.
The survey began after the Allahabad High Court on Thursday upheld a Varanasi district court order and ruled that the proposed step is "necessary in the interest of justice" and will benefit both sides.
Also read: India's Constitution secular yes, but courts pandering to Hindu majority demands
The order came after the Anjuman Intezamia Masjid committee, representing the Muslim side in the legal dispute, moved the Supreme Court against the Varanasi district court order.
The mosque stands next to the Kashi Vishwanath temple.
(With agency inputs)