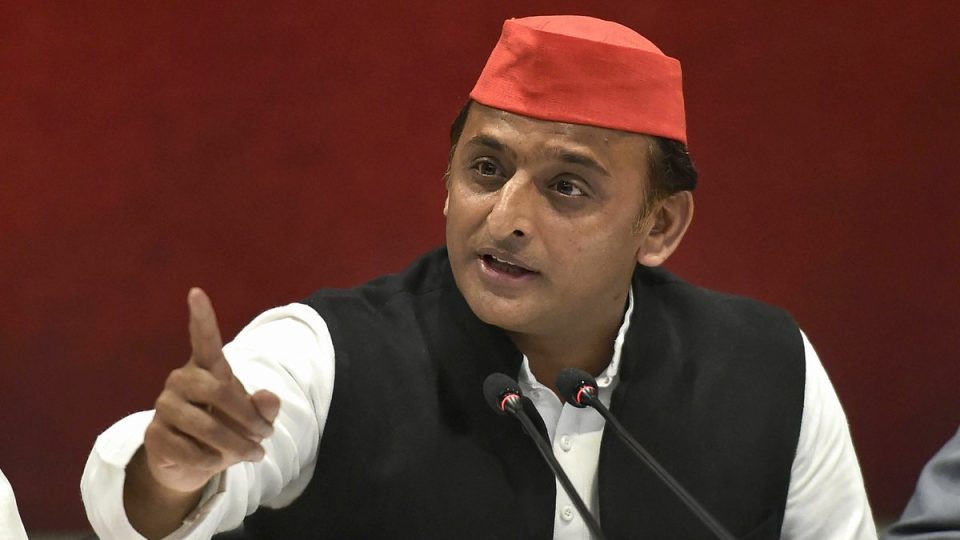 Samajwadi Party chief Akhilesh Yadav on Tuesday said the 'bahujan samaj' is uniting with his party in a big way to safeguard its rights, the democracy and the Constitution drafted by B R Ambedkar.
Bahujan samaj usually refers to Dalits and Other Backward Classes.
Alleging that the Bharatiya Janata Party (BJP) was taking away the rights and reservation of Dalits and other backward classes and humiliating them, Yadav said the 'bahujan samaj' is confident that the Samajwadi Party (SP) will unite all sections and give a crushing defeat to the saffron party.
Also read: National parties should support regional ones in their fight against BJP: Akhilesh
"The bahujan samaj is uniting with the Samajwadi Party to save democracy, Baba Saheb's Constitution and for their rights and respect," he was quoted as saying in a statement.
Target BJP
He also claimed that the BJP is drowning the country's economy and breaking the society. "If the economy sinks, how will the youth get work and jobs?" he asked.
On the upcoming urban body elections, the SP president said people will take into account rising inflation, unemployment, garbage piles, filth, increased house tax, water tax and high electricity prices as well as poor sanitation leading to diseases like dengue and typhoid in urban areas.
Tribute to Kanshi Ram
Speaking at a function in Rae Bareli after unveiling the statue of Kanshi Ram on Monday, the SP chief had said, "We are the people who follow the path shown by Bhimrao Ambedkar and Manyavar Kanshi Ram. We are not the ones who are out to make a dent in the bahujan samaj, but are those who bind them."
Also watch: Akhilesh is holding Samajwadi Party meeting in Kolkata; what does this suggest? | Capital Beat
Mayawati had on Sunday charged that the SP was trying to politically use the name of BSP founder Kanshi Ram even though it has a long history of being ungrateful to him as well as Ambedkar.
(With Agency inputs)