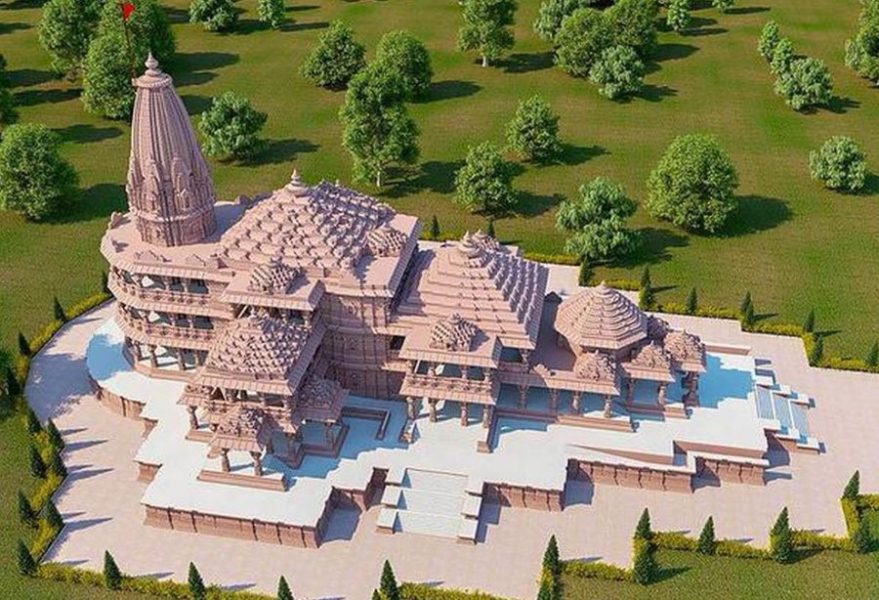 The trust responsible for the construction of the temple in Ayodhya has made a decision to create the idol of Ram Lalla, to be placed at the temple, in the form of an archer. The idol will be sculpted out of "krishna shila," a type of black stone found in Karnataka.
The five-foot-tall idol will be carved by Arun Yogiraj, a noted sculptor from Mysuru.
At its two-day meeting which concluded here late Tuesday (April 18) evening, the Shri Ram Janmabhoomi Teerth Kshetra Trust finalised the specifications of the idol.
Opinion: 'Jai Shri Ram': Gentle greeting, war cry, now passport to assassinate
"The new idol of Lord Ram, in his five-year-old avatar, will be five-foot tall. The idol will be in a standing posture armed with a bow and arrow," trust member Swami Teerth Prasannyacharya said here on Wednesday.
"Arun Yogiraj will carve the idol out of stone brought to Ayodhya from Karnataka's Karkar and Hegge Deven Kote villages…. The sculptor will finalise the stone which the idol will be carved out of," he added.
Trust general secretary Champat Rai said they selected "krishna shila" following consultations among seers, geologists, sculptors, experts of Hindu scriptures and trust office-bearers.
The Federal Exclusive: Legend of Ram Janmabhoomi — mythology, politics, legal wrangles
Devotees are eagerly waiting for the new idol of Ram Lalla that is to be placed in the sanctum sanctorum of the temple on the festival of Makar Sankranti next year, he said.
Prime Minister Narendra Modi performed the "bhoomi pujan" for the construction of the temple on August 2, 2020.
The temple is being constructed following the Supreme Court verdict in the Ram Janmabhoomi-Babri Masjid land dispute.
In its ruling on November 9, 2019, the Supreme Court mandated that a Ram temple be built on the 2.77-acre site where the Babri Masjid once stood and that five acres be set aside for the construction of a mosque within the district of Ayodhya in Uttar Pradesh.
(With agency inputs)