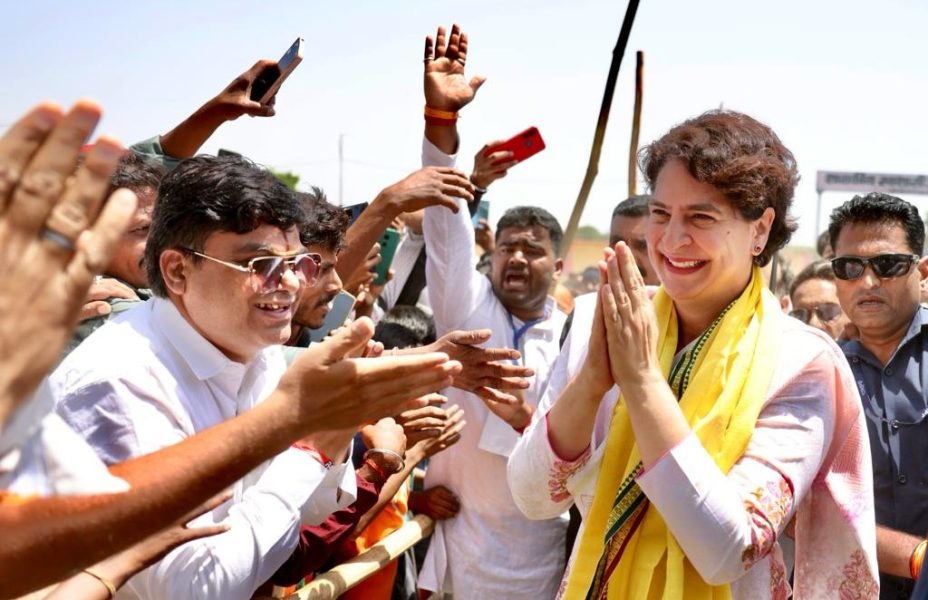 Priyanka sounds poll bugle in MP, attacks BJP govt with '21 jobs, 225 scams' jibe
Sounding the poll bugle in Madhya Pradesh, Congress general secretary Priyanka Gandhi on Monday mounted a scathing attack on the BJP government over alleged corruption, stating that "the list of scams in Madhya Pradesh is longer than abuses against him mentioned by the Prime Minister".
Launching the Congress' campaign for the Madhya Pradesh assembly elections with a huge rally in Jabalpur, Priyanka cited alleged corruption in Vyapam and ration distribution and alleged that "225 scams had taken place in the 220 months" of the BJP regime in the state. "In the last three years, only 21 government jobs were provided in the state by the BJP government. When this figure was brought to my notice, I got it checked three times from my office and found it is a fact," she said.
Also read: Karnataka verdict is win for politics that unites India: Priyanka Gandhi
'Didn't spare gods'

Priyanka said the Chouhan government didn't even spare gods, referring to strong winds on May 28 damaging six idols in the Ujjain's Mahakal Lok corridor, the first phase of which was inaugurated by Prime Minister Narendra Modi in October last year. The 900-metre corridor at the renowned Mahakaleshwar Temple is being built at a cost of Rs 856 crore.
Mocking the BJP's "double-engine government" poll talk, Priyanka said, "We have seen a lot of double and triple-engine governments, but people of Himachal and Karnataka have given a befitting reply in the polls." She asked people, "What has BJP done over the last three years in the state. Can any of you say that your life has improved under the current government."
Targets Scindia

Taking a jibe at Union Minister Jyotiraditya Scindia, without mentioning his name, Priyanka said some leaders in Madhya Pradesh had abandoned the party's ideology for the sake of power. Scindia along with a group of MLAs had quit the Congress in March 2020, bringing down the Kamal Nath government and paving the way for the BJP's return to power.
Also read: On last 2 poll campaign days, Priyanka impresses with mega Bengaluru rallies
Prior to the rally, Priyanka offered prayers at the banks of the river Narmada along with state Congress chief Kamal Nath, MP Vivek Tankha and other party leaders.
Jabalpur is at the centre of the state's Mahakaushal region, which has a sizable number of tribal voters. The city is known as the cultural capital of the state. Tankha said Priyanka chose Jabalpur to launch the party's poll campaign because the Bharat Jodo Yatra led by Rahul Gandhi did not pass through the region.
(With agency inputs)