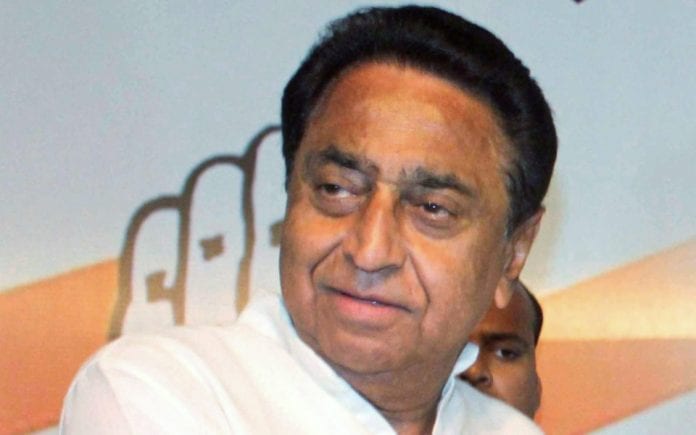 Madhya Pradesh Congress chief Kamal Nath on Tuesday asked the party workers to recite Hanuman Chalisa before Holika Dahan (bonfires) on Tuesday, alleging that Lord Hanuman was "disrespected" at a programme organised by the BJP in Ratlam.
A row erupted when women bodybuilders posed in front of the image of Lord Hanuman at the venue of a bodybuilding competition in Ratlam on March 4 and 5, after which local Congress leaders sprinkled Gangajal as part of the "purification" of the venue on Monday. They had also recited Hanuman Chalisa. Nath said it has been a tradition of the Sanatan Dharma to burn all the evils to ashes during Holika Dahan on the day of Holi.
Also read: Bageshwar Dham visit: Kamal Nath dents Congress secular worldview
"We recently saw how Lord Bajrangbali was disrespected at the BJP's programme in Ratlam. My heart is pained by this insult to Hindu Dharma. I urge you to burn effigies of evil in your city and village on Tuesday and recite Sundar-kand (a part of Ramayana) and Hanuman Chalisa to awaken goodness. Take part in Holika Dahan as per tradition at night," Nath tweeted.
As per the invitation card of the bodybuilding programme, the organising committee included the city's BJP mayor Prahlad Patel, while the patron is legislator Chaitanya Kashyap. A video of the event, which surfaced on social media, showed women bodybuilders posing, leading to former mayor and Congress leader Paras Saklecha accusing Patel and Kashyap of showcasing "indecency".
(With Agency inputs)