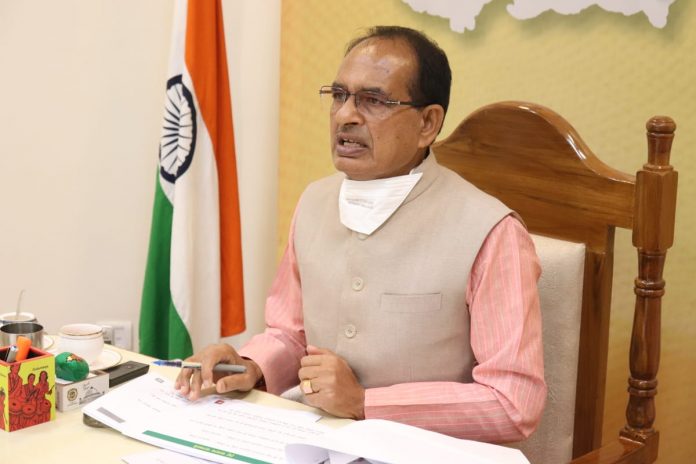 The BJP-ruled Madhya Pradesh on Tuesday (December 29) took the ordinance route to approve the Freedom to Religion Bill 2020. The ordinance was cleared during a special cabinet session. It has been sent to Governor Anandiben Patel for her approval.
On December 26, the state cabinet had cleared the Bill that stipulates prison term of up to 10 years and a fine of up to ₹ 50,000 for conversion through marriage or by any other fraudulent means.
As per the Bill, the burden of proof lies virtually on the accused and those associated with the accused, including organizations and institutions.
The BJP-ruled Uttar Pradesh has also passed an ordinance aimed at forced religious marriages under the garb of so-called 'love jihad' a term fiercely contested by a large section of activists and liberal class.
Also read: One month of UP's love jihad law: 35 arrested, 12 FIRs filed
The MP ordinance stipulates jail terms of one to five years, with a fine of Rs 25,000. The penalty in case of a person using "misrepresentation" or "impersonation" for religious conversion will be more — a jail term of 3-10 years and a fine of ₹ 50,000.
If those solemnizing a marriage responsible for conversion do not inform the collector, they will land in jail for five years and have to pay a fine of Rs 50,000. There are stringent provisions for marriages performed through enticement, threat and conspiracy.
A religious conversion not conducted as per the provisions will be scrapped. There are also provisions for a woman victim and their kids who will be treated as heir to their father's assets.
On the other hand, the UP Prohibition of Unlawful Conversion of Religion Ordinance, 2020, passed in November, says change of one's faith using misrepresentation and impersonation, would entail a jail term of one to five years and a fine of Rs 15,000.
The MP Bill says FIRs can be dealt with only by police personnel not less than the rank of a sub-inspector, and that solely parents and siblings of the affected individual can file a complaint directly. In case a guardian or a custodian wants to register an offence, they must approach a sessions court authorized to deal with these matters, The Indian Express reported.
Also read: 'Love jihad' doesn't exist, says UP SIT after two months of investigation
The new provisions under the Bill stipulate that those wanting to change their religion will have to notify the district administration two months ahead, failing which the marriage will be considered null and void.