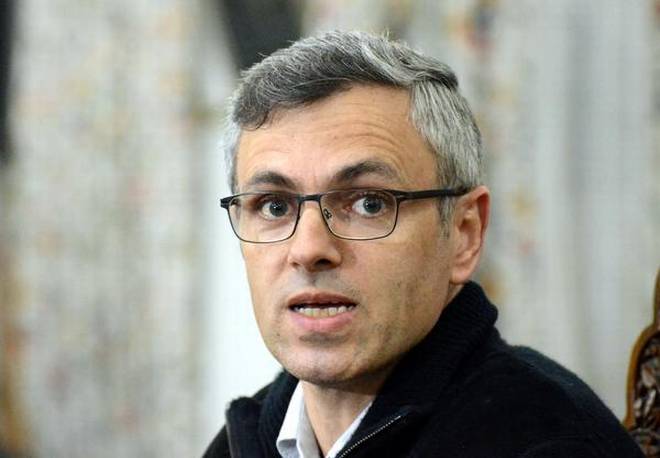 National Conference leader Omar Abdullah has bee touring the Ladakh region seeking support for the People's Alliance for Gupkar Declaration (PAGD) formed with other mainstream parties and leaders in Jammu and Kashmir with the aim of restoring the special status to the erstwhile state.
He is leading a delegation of leaders, including Nasir Aslam Wani of the NC, Ghulam Nabi Lone Hanjura and Waheed Para of the People's Democratic Party, and Muzaffar Shah of the Awami National Conference, to interact with outfits in Ladakh.
Related News: Will raise India flag only with 'flag of Kashmir': Mehbooba Mufti
On Friday, he held meetings with the Kargil Democratic Alliance in Kargil to build a consensus on the Alliance. Earlier in the day, the delegation met leaders at Drass. 
After the meetings on Friday, Abdullah tweeted: "A delegation of the People's Alliance for Gupkar Declaration met leaders of the Kargil Democratic Alliance in Kargil this afternoon. All of us united that the pre August 5th, 2019 position must be restored."
Jammu and Kashmir had enjoyed a special status as a state under Article 370 of the Constitution. On August 5, 2019, the Centre revoked Article withdrawing the special status and the state was reconstituted into two Union Territories — Jammu and Kashmir and Ladakh.    
Abdullah said he wanted leaders from Kargil to also be involved in the PAGD agenda. The delegation intended to involve the people of Ladakh in the PAGD campaign, Abdullah told media persons. 
"We will fight politically, legally and most importantly peacefully. We have no intentions to vitiate peace in the region," he said when questioned how the PAGD intended to take its campaign forward, Hindustan Times reported.
Related News: What does Gupkar Declaration mean for Kashmir's changed political landscape?
"We were not in touch with the Kargil leadership in the previous rounds (of the PAGD). We have talked to them and we will see if they send their representatives to PAGD meetings," he said. 
"We can talk to anyone. We have no hesitation in talking to anyone," he said when asked if he will talk to the apex body of the People's Movement for Sixth Schedule for the Ladakh Union Territory.