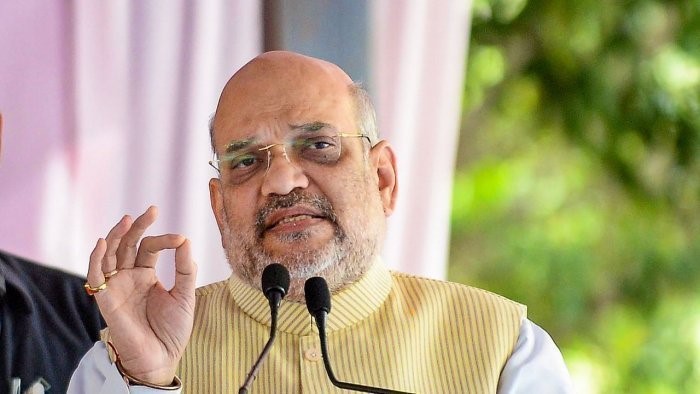 Shah: UPA was mired in scandals, Modi govt has freed country of corruption
The Modi government has laid a strong foundation for the eradication of corruption in the country, Union Home Minister Amit Shah said on Friday (June 23), adding that the previous Congress-led UPA regime was mired in scandals.
Addressing a public meeting in Jammu, Shah said the Congress, the National Conference and the Peoples Democratic Party were to blame for the deaths of 42,000 people due to terrorism in Jammu and Kashmir.
Also read: Karnataka polls: Citing 'Kerala Story', Modi says Congress kneeling before terrorism
Prime Minister Narendra Modi has laid the strong foundation for a corruption-free India, Shah said. The UPA government was involved in corruption scandals totalling RS 12 lakh crore.
Three families ruled Jammu and Kashmir for decades, and there was no development due to Article 370 in the Constitution which gave special status to the state, the Minister said.
Under Modi, the noose around terrorism has been tightened, he asserted.
Also read: Victims of terrorism do not sit together with perpetrators of terrorism: Jaishankar
(With agency inputs)