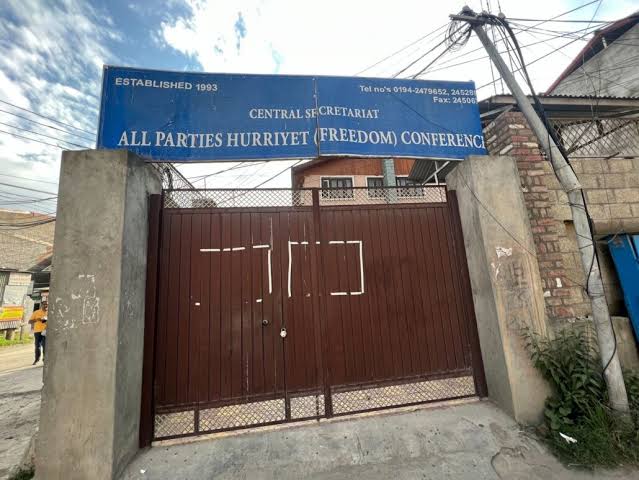 Following the orders of a Delhi court in a terror funding case, the National Investigating Agency (NIA) on Sunday attached the separatist Hurriyat Conference's office in the Rajbagh area in Srinagar.
A team of the federal agency arrived at the Hurriyat office and pasted an attachment notice on the building's outer wall. "This is to inform all members of the public that the building where the office of All Party Hurriyat Conference is located at Rajbagh and is owned jointly by Nayeem Ahmad Khan, who is presently facing trial … has been attached by the court order dated 27th January 2023 by Special NIA Court, Patiala House, New Delhi," the notice read.
The Hurriyat Conference is an amalgam of 26 separatist outfits and was formed in 1993. The office has remained closed since August 2019 following a crackdown on separatist groups by the government.
Also read: Kashmir almost mainstreamed, Hurriyat finished: Former RAW chief AS Dulat
The court had said that the Unlawful Activities Prevention Act-1967 does not in any manner hinder powers of court to attach any such property of which accused is facing trial under the UAPA of which he may be partly owner.
The court, however, had added that the attachment in itself does not mean that there is any pretrial conclusion regarding that property.
The court further said that among the different allegations and evidence, it was also the case that office of Hurriyat Conference was the place where meetings held to strategise different protests, funding activities of stone pelting on security forces, recruiting of unemployed youths to carry out unlawful activities as well as terrorist activities to create an unrest in the erstwhile state of Jammu & Kashmir to wage war against the government of India.
(With Agency inputs)