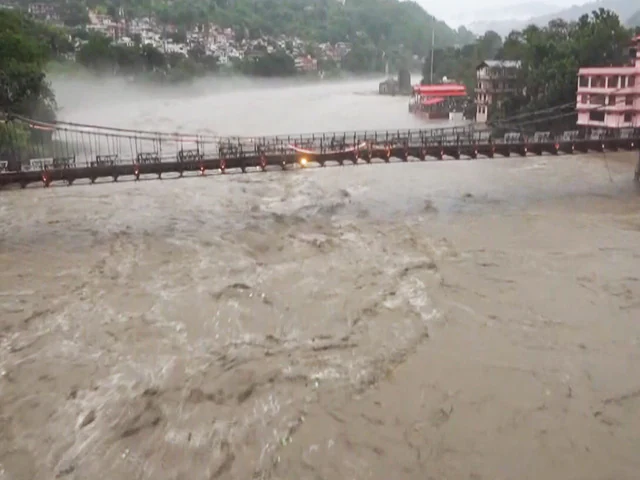 It's raining heavily, yet Shimla faces huge water crisis
A water crisis looms large over Shimla in Himachal Pradesh with heavy rains in the past few days damaging supply schemes and causing silt in water resources.
According to Shimla Jal Prabandhan Nigam Limited (SJPNL) officials, the city received 11.03 mld (million litre per day) water on Monday against the average 42-45 mld. They said it would take three to four days for the water supply to get normalised as flooding has hampered the supply operations. Water is supplied to Shimla from six sources — Gumma, Giri, Churot, Seog, Chairh and Koti Brandi — and the supply from Gumma and five other sources was 7.82 mld and 3.21 mld, respectively.
Also read: Monsoon mayhem: Yamuna crosses danger mark in Delhi; 4 die in Himachal landslide
Himachal Pradesh received 271.5 mm of rainfall during the monsoon season from July 1 to July 9, against the normal rainfall of 160.6 mm, an excess of 69 per cent. Chaba pumping station has been damaged, while Nautikhad has been flooded and only one pump is working at the Gumma station, officials told PTI.
Although the turbidity in Giri has come down from 9,700 Nephelometric Turbidity Unit (ntu) to 7,400 ntu, there is no mechanism to deal with turbidity over 2,000-2,500 ntu, they said. Transmitting pipes have also been damaged at several places due to the downpour, they added. SJPNL spokesperson Sahil Sharma urged the city residents to utilise water judiciously and use rainwater for non-drinking purposes. He also advised them to use water in storage tanks for drinking.
Several areas of Shimla have not received clean water for the past two days. People have started storing rain water as they say the situation could worsen in the coming days. "We are storing rainwater in buckets and utensils to use it for purposes other than drinking," Guddy, a resident of Kaithu, said.
(With agency inputs)