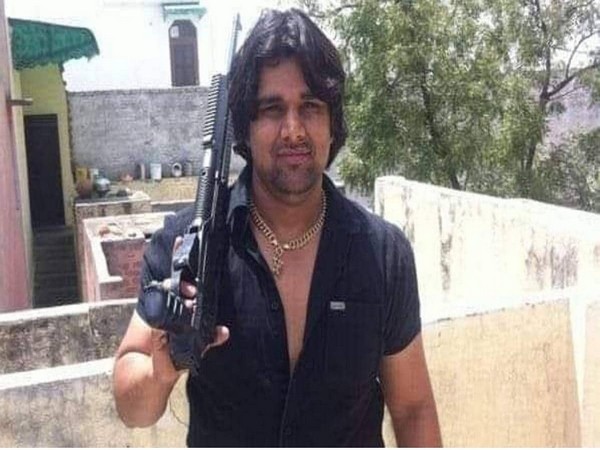 According to officials, Tillu Tajpuriya, a gangster who was imprisoned and facing charges in the 2021 Rohini court shootout case, was reportedly murdered by members of the Gogi gang in Tihar Jail on Tuesday morning.
Prison officials said the incident took place around 6.30 am. He was taken to Deen Dayal Upadhyay Hospital where he was declared dead.
A senior prison official said 33-year-old Sunil alias Tillu Tajpuriya, who was lodged on the ground floor of the high-risk ward, was allegedly attacked by four inmates affiliated with the rival Gogi gang around 6.15 am.
Also Read: Gangster Gogi, 2 rivals killed in Delhi court shootout, security lapse decried
The attackers — Deepak alias Titar, Yogesh alias Tunda, Rajesh and Riyaz Khan — were lodged on the first floor of the same ward.
They allegedly cut the iron grille installed on the first floor of the high-security ward and used bedsheets to climb down to the ground floor before attacking Tajpuriya with an improvised sharp object, the official said.
An injured Tajpuriya was rushed to Deen Dayal Upadhyay Hospital after receiving medical attention at the jail outpatient department around 6.45 am. He died during treatment at the hospital, the prison official said.
He had suffered multiple stab wounds.
Also Read: Deepak 'Boxer', most-wanted gangster, arrested in Mexico, brought to Delhi
Additional Deputy Commissioner of Police (West) Akshat Kaushal said information was received around 7 am from Deen Dayal Upadhyay Hospital regarding two undertrial prisoners from Tihar Jail being brought there.
Of the pair, Tajpuriya was brought in an unconscious state. He was declared brought dead, Kaushal said. Another person, Rohit, is undergoing treatment and is said to be out of danger.
In September 2021, gangster Jitender Gogi was shot dead by two assailants dressed as lawyers inside the Rohini court complex. The assailants were then killed in retaliatory firing by the police.
(With agency inputs)