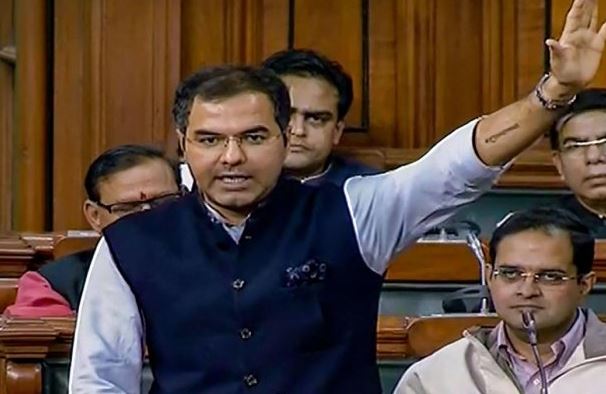 Hours after West Bengal's BJP leader Rahul Sinha sparked a row by suggesting that the protesters at Delhi's Shaheen Bagh were "Bangladeshis and Pakistanis," BJP MP Parvesh Sahib Singh Verma has fuelled it further by stating that the protesters of Shaheen Bagh will enter the houses of Delhi residents and "rape and kill sisters and daughters" if not stopped on time.
Urging Delhi residents to vote the BJP to power in the Assembly elections, he said Shaheen Bagh will be cleared in an hour if the BJP comes to power in the national capital.
"This is not just another election. It is an election to decide the unity of the nation. If the BJP comes to power on February 11, you will not find a single protester within an hour. And within a month, we will not spare a single mosque built on government land," Verma, an MP from West Delhi was quoted as saying during a poll campaign at the Vikaspuri locality.
Verma while speaking to ANI on Tuesday (January 28) suggested that Delhi may face a similar violence encountered by Kashmiri Pandits in the past and that the protesters at Shaheen Bagh will one day enter the houses of Delhi residents and rape their daughters and sisters.
"Arvind Kejriwal and Manish Sisodia say they support Shaheen Bagh protesters. Delhi's public knows about the incidents in Kashmir in which the daughters and sisters of Kashmiri pandits were raped," he said.
"The fire soon spread to Uttar Pradesh, Hyderabad and Kerala and has now come to Delhi. The fire can spread to the houses of Delhi residents too. People of Delhi have to realise now that these people will enter your house, rape your sisters and daughter and kill them. There is time today. Tomorrow Modi ji and Amit Shah ji won't come to save you," he added.
Hundreds of protesters, primarily Muslim women and children have been protesting at Delhi's Shaheen Bagh for more than a month against the amended citizenship law.
Home Minister Amit Shah in a rally on Monday lambasted the Arvind Kejriwal government for supporting the Shaheen Bagh protesters, and dared the chief minister to visit the protest site if he desired to come back to power. Shah's dare carried a hint that the popular opinion among Delhi residents was against the protesters of Shaheen Bagh.