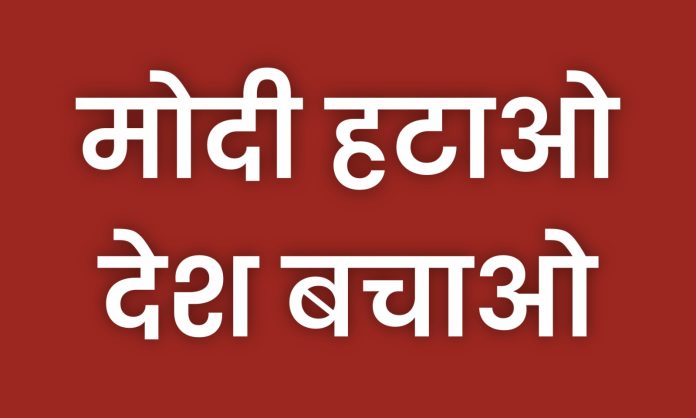 Officials announced on Wednesday (March 22) that the Delhi Police has filed a minimum of 100 FIRs related to the posting of posters opposing Prime Minister Narendra Modi in various parts of the national capital.
The posters, which featured the slogan "Modi hatao, desh bachao" (remove Modi, save nation), were discovered affixed to walls and poles.
Also read: Karnataka polls: Unsure of Hindutva sentiments, BJP on a statue-building spree
Law enforcement officials revealed that approximately 2,000 posters had been removed, and a comparable number had been confiscated from a van leaving the Aam Aadmi Party (AAP) headquarters on DDU Marg at IP Estate.
The vehicle was impounded as a result. Police officials stated that six individuals, including the owners of two printing presses, had been detained in connection with the occurrence.
Also read: Please don't stop Delhi budget, Kejriwal writes to PM Modi
According to officials, Special Commissioner of Police (Law and Order) Dependra Pathak confirmed that 100 FIRs had been filed by the police in relation to the posting of anti-Modi posters.
मोदी सरकार की तानाशाही चरम पर है‼️

इस Poster में ऐसा क्या आपत्तिजनक है जो इसे लगाने पर मोदी जी ने 100 F.I.R. कर दी?

PM Modi, आपको शायद पता नहीं पर भारत एक लोकतांत्रिक देश है।

एक पोस्टर से इतना डर! क्यों? pic.twitter.com/RLseE9Djfq

— AAP (@AamAadmiParty) March 22, 2023
In a tweet, the Aam Aadmi Party raised questions about the FIRs and inquired as to what was problematic about the posters.