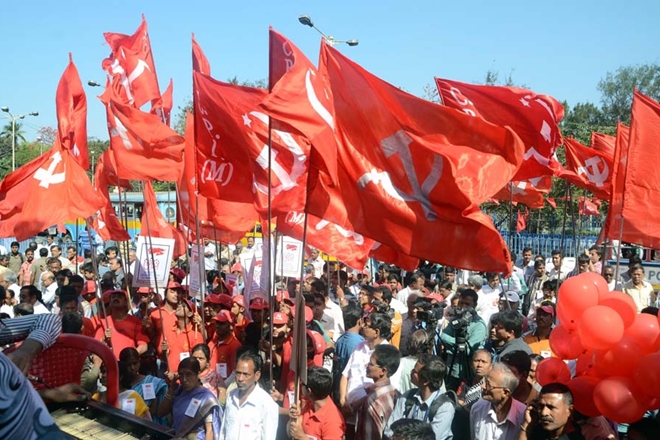 The Left parties — Communist party of India (CPI), Communist Party of India – Marxist (CPIM) and Communist party of India Marxist-Leninist Liberation (CPIMLL) — have shown an impressive performance in the Bihar Assembly elections.
The parties, two of whom couldn't even open their accounts in the last Assembly elections in 2015, managed to create a major dent in the electoral arithmetic of the state by winning 19 seats in the recently concluded  elections.
Related News: Bihar 2020, the most competitive poll ever in India's electoral history
The Left parties, who fought the elections in alliance with the Tejashwi Yadav-led Mahagathbandhan, had fielded 29 candidates. Of them, 16 won the elections, giving them a strike rate better than even their major alliance partner Rashtriya Janata Dal (RJD).
The strike rate is the ratio of the winning candidates against the total number of candidates fielded by the party. Higher the strike rate, better the performance. The strike rate of the Left parties is more than 55 per cent, even higher than the RJD's 52 per cent. The Bharatiya Janata Party (BJP) has recorded the highest strike rate of about 67 per cent.
The Left parties bagged 11 out of 13 seats in the Bhojpur and Magadh regions, which were swept by the Mahagathbandhan. This contribution by the Left helped the alliance enhance its overall tally in the Assembly elections as seven of these seats were wrested from the  JD(U); five of these 13 seats were with the RJD. The Left bagged about 1.48 per cent vote share.
Among the Left parties, the CPIMLL had fielded the most 19 candidates, of which 11 won. It won in Sikta, Balrampur, Zirdei, Darauli, Phulwari, Paliganj, Agion, Tarari, Dumraon, Arwal and Ghosi.
Related News: Owaisi's success will end up isolating Muslims in Bihar even more
The CPI had fielded six candidates, and it won in two seats — Teghra and Barkhri. The CPM had fielded four candidates, and three of them won in Manjhi, Bibhutipur and Karakat.
In the 2015 Assembly elections, all the Left parties had contested together after forming a third alliance besides the NDA and the Mahagathbandhan. The CPIML had won only three seats – Balrampur, Darauli and Tarari, which it has retained. The other two parties had drawn a blank.