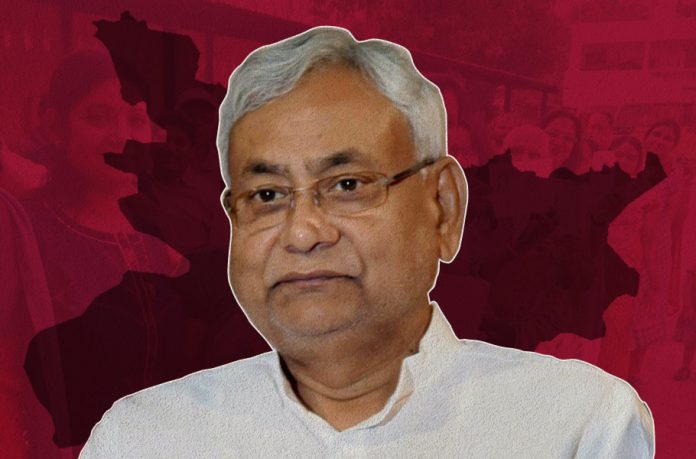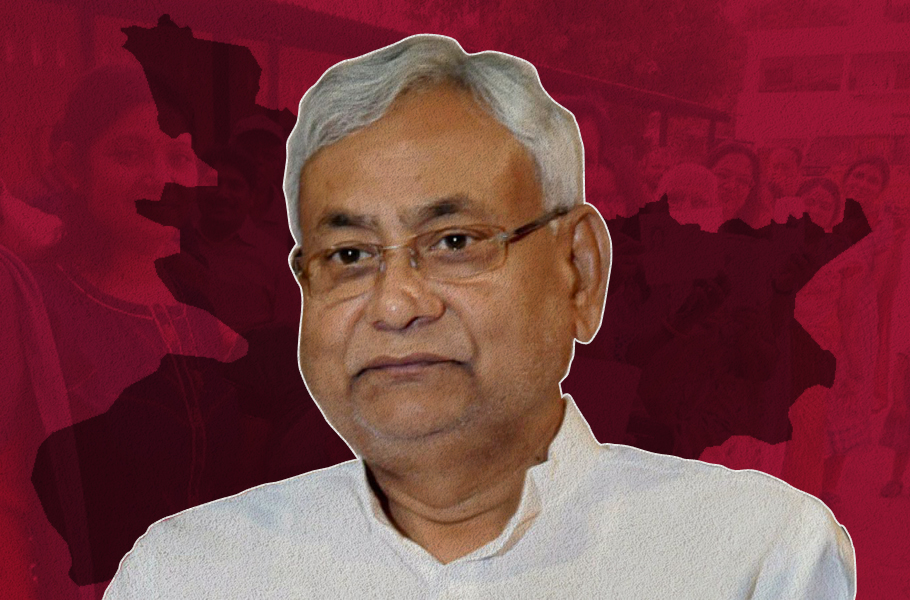 The people of Bihar may have decided to give the National Democratic Alliance (NDA) and Chief Minister Nitish Kumar another chance, but by a very narrow victory margin. In 11 of the seats, the trailing candidates were behind by lesser than 1,000 votes; in 12 margin was lesser than 2,000 votes and in 58 lesser than 5,000.
In the assembly constituency of Hilsa, RJD candidate Atri Muni alias Shakti Singh Yadav lost to JD(U)'s Krishnamurari Sharan alias Prem Mukhiya by 12 votes. This result has now been contested by the RJD. The candidate who ended up denting votes of the JD(U) in this seat was LJP which managed to garner about 17,000 votes.
Chirag Paswan's Lok Janshakti Party, which had pulled out of the NDA and contested in all seats except the ones in which BJP contested (about 150 seats), managed to win just one but proved to be his father's heir as the 'vote cutter' and an emerging force to reckon with. LJP contested in 113 of the 135 seats contested by JD(U) and six where BJP fielded its candidates. They also got an average 10% vote share in seats where JD(U) contested.
Advertisement
It may be noted that according to an Election Commission direction announced in May last year, wherever the victory margin is lesser than the number of postal ballots rejected, re-verification will be mandatory.
Tejashwi Yadav-led Mahagathbandhan witnessed a late surge in numbers in the Bihar election results 2020. The National Democratic Alliance (NDA), which enjoyed a solid lead throughout the day, saw its gains dipping late in the evening.
Earlier in the day, Nitish Kumar's JD(U) "conceded" defeat in the closely contested Bihar Election 2020 with senior party leader KC Tyagi reportedly blaming the COVID-19 pandemic for the outcome of the election as early trends showed Tejashwi Yadav-led RJD emerging as the single-largest party, followed by the BJP.
The NDA got past the majority mark early Wednesday (4 AM) morning after more than 20 hours of counting of votes. Though the BJP bagged 74 seats, the RJD emerged as the single-largest party winning 75 seats. Its vote share of 23.03 percent was also the highest for any single party in the Bihar Assembly election.
Related news | No question of replacing Nitish as Chief Minister, says BJP
Asaduddin Owaisi's AIMIM clinched five seats while its alliance partner in Bihar, Mayawati's BSP bagged one. As round after round results trickled in late through the night it was a real roller coaster as seats were switching hands literally at the end of every round.
Prime Minister Narendra Modi tweeted the NDA coalition was victorious around midnight on Tuesday. "Democracy has once again won in Bihar with the blessings of the people," the PM wrote before all the results had been declared. "I congratulate the workers and express my heartfelt gratitude to the people of Bihar."
बिहार में जनता-जनार्दन के आशीर्वाद से लोकतंत्र ने एक बार फिर विजय प्राप्त की है।@BJP4Bihar के साथ एनडीए के सभी कार्यकर्ताओं ने जिस संकल्प-समर्पण भाव के साथ कार्य किया, वह अभिभूत करने वाला है। मैं कार्यकर्ताओं को बधाई देता हूं और बिहार की जनता के प्रति हृदय से आभार प्रकट करता हूं।

— Narendra Modi (@narendramodi) November 10, 2020
The Duverger's Law and LJP
In political science, according to Duverger's law, the single-ballot plurality-rule, elections (first past the post) structured within single-member districts tend to favour a two-party system. However, Duverger didn't regard this principle as absolute, suggesting that instead plurality would act to delay the emergence of new political forces and accelerate elimination of weakening ones.
According to this theory, a  two-party system often develops in a plurality voting system. In this system, voters have a single vote, which they can cast for a single candidate in their district, in which only one legislative seat is available. In plurality voting (first past the post), in which the winner of the seat is determined purely by the candidate with the most votes, several characteristics can serve to discourage the development of third parties and reward the two major parties. LJP's performance in this 2020 Bihar elections is likely to be a textbook example of an exception to this phenomenon.
Meanwhile, Chirag Paswan tweeted saying he will never support Nitish as chief minister. The LJP leader said that BJP and JD(U) got a clear mandate and they have to decide who will be the CM of the state. "There will never be my support for Nitish Kumar and Sushil Modi. If he continues to become the chief minister of my state, there will not be my support at the state level," he added.
मुझे पार्टी पर गर्व है की सत्ता के लिए पार्टी झुकी नहीं।हम लड़े और अपनी बातों को जनता तक पहुँचाया।जनता के प्यार से इस चुनाव में पार्टी को बहुत मज़बूती मिली है।
बिहार की जनता का धन्यवाद ।

— युवा बिहारी चिराग पासवान (@iChiragPaswan) November 10, 2020
The Indian National Congress's lacklustre performance not only ended up reducing its own tally from 27 (2015) to 19 this time, but also ended up pulling down the vote share of the Mahagathbandhan (MGB) to a considerable extent. Senior Congress leader Digvijay Singh, however, has appealed to Nitish to support Tejashwi Yadav and "save country from ruin".
Congress leader Digvijaya Singh on Wednesday morning, in a tweet, asked Nitish Kumar to enter national politics. "Nitish ji, Bihar has become too small for you," he tweeted. "Help unite all leaders who believe in the ideology of secularism, and stop the Centre from using the 'divide and rule' policy of the British."
नितीश जी, बिहार आपके लिए छोटा हो गया है, आप भारत की राजनीति में आ जाएँ। सभी समाजवादी धर्मनिरपेक्ष विचारधारा में विश्वास रखने वाले लोगों को एकमत करने में मदद करते हुए संघ की अंग्रेजों के द्वारा पनपाई "फूट डालो और राज करो" की नीति ना पनपने दें। विचार ज़रूर करें।

— digvijaya singh (@digvijaya_28) November 11, 2020
He also asked Nitish Kumar to support Tejashwi Yadav, saying that his father Lalu Prasad Yadav had fought alongside him before. "Save the country from ruin," he tweeted.
From the vote share point of view, the RJD-led Mahagathbandhan secured 37.24% of votes and the BJP-led NDA secured 37.22%. Yet, NDA won in 124 seats while the MGB managed to secure only 111. The majority mark in the 243-seat Bihar assembly is 122.
Related news | Bihar polls' national impact: A stronger BJP, a diminished Cong