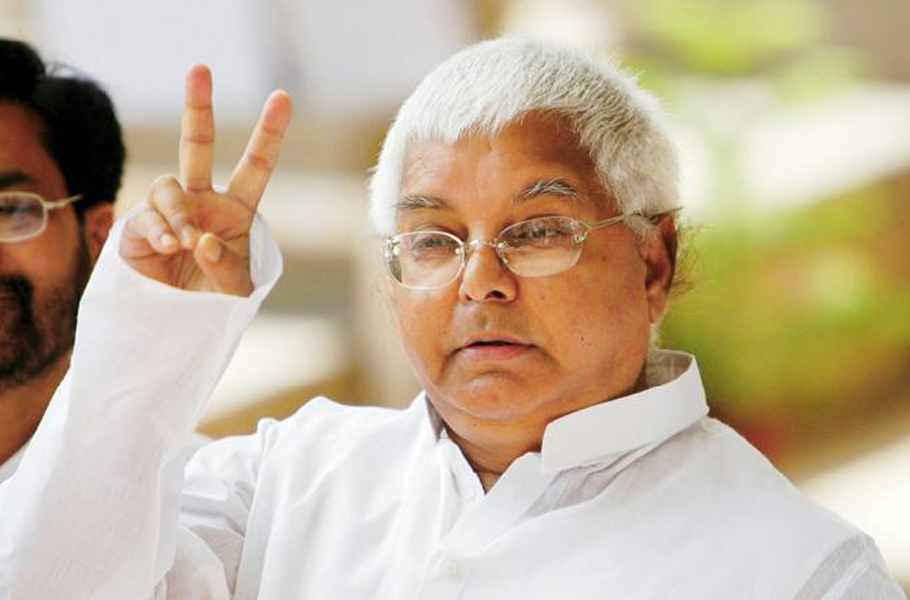 RJD chief Lalu Prasad on Saturday accused the BJP-led government at the Centre of attempting to divide the country along caste and religious lines, while virtually addressing a rally in Purnea, Bihar.
The BJP and RSS are against the minorities in the country, he claimed.
Also Read: Difficult struggle ahead but victory will be ours: Sonia Gandhi at Congress Plenary
Prasad, who recently returned to the country after a successful kidney transplant surgery in Singapore, was addressing a rally of the Grand Alliance, of which RJD is a constituent, in the virtual mode from Delhi.
"The BJP and RSS are against minorities and weaker sections of the society… We (the Grand alliance) will wipe out BJP in 2024 Lok Sabha and 2025 assembly polls," he said.
Addressing an enthusiastic crowd, he declared that as long as they remain united, no one can break them. Lalu stressed the importance of protecting the nation, constitution, and minority rights, and expressed his disapproval of attempts to marginalise them.
Also Read: Why Karnataka Assembly will miss 'Raja Huli' Yediyurappa
While saying that he was a Hindu, Lalu questioned the BJP's actions toward minorities and pledged to resist such marginalisation. He concluded by saying that the BJP-led government at the Centre would be wiped out in the next elections.
"Both BJP and RSS are against reservation and are trying to change the Constitution and end reservation," Prasad alleged.
"Our fight is with the ideology of RSS. BJP is following the instructions of RSS. Bihar has taken the initiative and the BJP-led central government will be wiped out from the entire country in the coming polls," he added.
Speaking at the same rally, Tejashwi Yadav criticised Amit Shah, claiming that the repeated visits by the latter to the state are due to the fear of losing seats in the upcoming 2024 general elections.
Tejashwi Yadav also asserted that the grand alliance with CM Nitish Kumar has made the BJP anxious. He claimed that Amit Shah's repeated visits to Bihar indicate their fear of losing seats in the upcoming elections.
(With agency inputs)